Denise Shirley
the Prism Effect
Jan. / Feb. 2018 issue of My City Magazine

Denise Shirley isn't just a personal stylist and the owner of Prism Effect. She bounces through life with a refined youthfulness, borrowing inspiration from bombshells past, and improving the lives of everyone around her. With only a decade in, and a fresh style including a fun haircut usually incorporating every colour in the rainbow, she has clients that remain in the public eye and entrust her with their entire wardrobes.
One such client is the one and only Barbara McKay. McKay has been in Charlotte media for almost 40 years and has retained her following with a personal blog. She has had Shirley as a reliable and committed fashion mentor for years as she is beyond competent and has a nod-worthy reputation. Shirley has been responsible for selecting the accessories and clothing for the advertising of many local boutiques and has assisted in shoots and layouts for several print campaigns regionally. She is not just a stylist to the stars, she can work with any budget, keeps up amply with trends, and will quickly learn your preferences.  In addition to just creating that special outfit for that one event, Shirley does closet editing, has a classically trained seamstress, can bring along a jewelry and shoe repair professional, will organize a donation or place your discarded items on consignment, and can make easy and otherwise handle any other aspects that may be overwhelming to you.
Without a selfish bone in her body, Shirley promotes everything that she utilizes and everyone she sees, including, but not limited to, inventory at Tory Burch, her esthetician Krystal Bason at Looking Glass, clothing hand-selected with colleagues at Nordstrom, and product at the Shoe Box. Being very social media prolific, she always makes shure to credit each piece, service, and business when she models or outfits a client. Hashtag hashtag.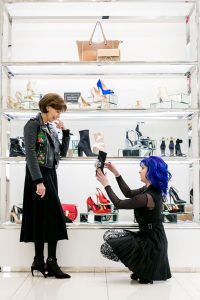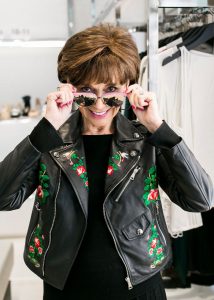 Follow Barbara McKay at www.SimplyBarbaraMcKay.com.
Follow Denise Shirley of Prism Effect at the_prism_effect on Instagram or contact her at EffectPrism@gmail.com to schedule a consultation.
Article: courtesy of Ellen Gurley
Photographer: Katherine Kirchner
You might also like
---
More from Charlotte People
---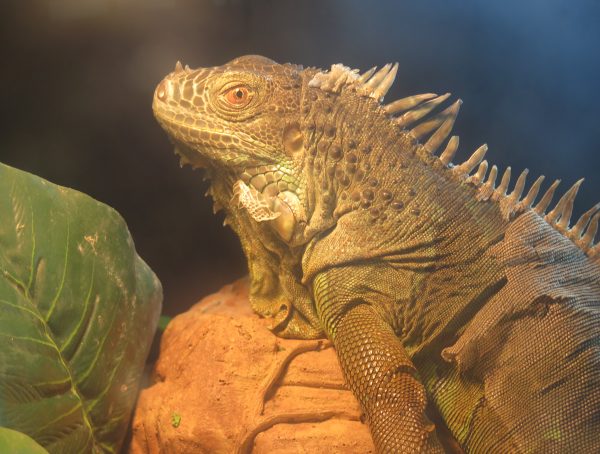 3.3K
Cold Blooded & Bizarre Exotic Pets & Oddities For a little less than a year, Cold Blooded & Bizarre has been …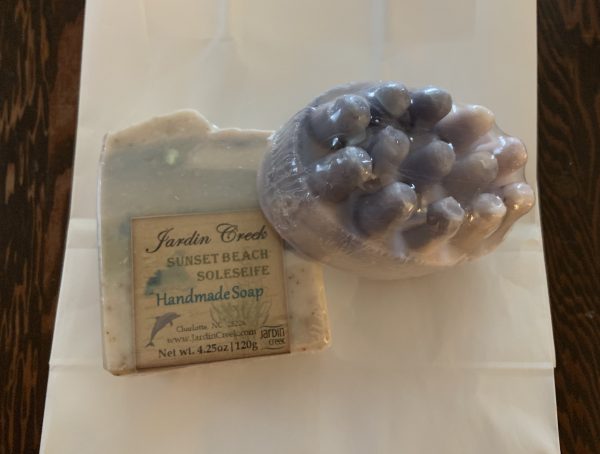 3.0K
Local Product Love Small Business Saturday has come and gone, for 2020, yet it is never out of season to support …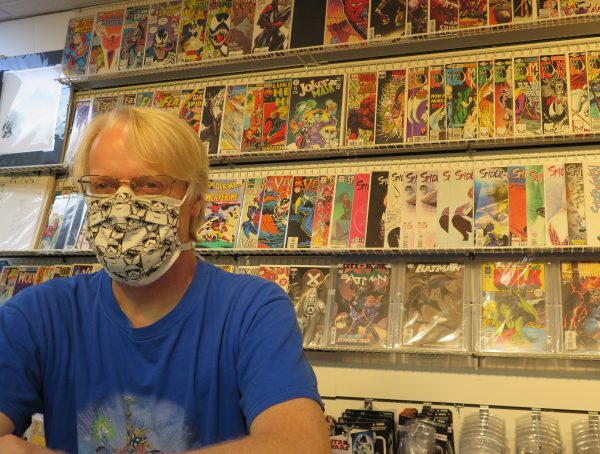 2.8K
Rebel Base Comics & Toys It has been decades since Troy Hasbrouck opened his first location of Rebel Base Comics …