MY CITY MAGAZINE FARMERS MARKET LIST:
7th Street Public Market, 224 E.7th St., www.7thStreetPublicMarket.com
Atherton Market, 2104 South Blvd., www.AthertonMillAndMarket.com (Tuesdays, Wednesdays, Saturdays)
Belmont Farmers Market, 6 N.Main St., Belmont
Bradford Store, the 15915 Davidson-Concord Rd., Huntersville, www.TheBradfordStore.com
Charlotte Regional Farmers Market, 1801 Yorkmont Rd., www.NCAR.gov./facilities/markets/Charlotte, May-Sept. daily except for Mondays
Columbus Tailgate Market Courthouse Square, www.PolkCountyFarms.org
Common Grounds, 119 Huntley Pl., Charlotte, www.CommonGroundsFarmStand.org
Conover Farmers Market, www.ConoverFarmersMarket.org
Cotswold Farmers Market, 309 S.Sharon Amity, www.CotswoldFarmersMarket.com, May-Oct. Saturdays 8am-12pm
Cramerton Farmers Market, www.Cramerton.org
Crossroads Regional Farmers Market 1551 E.Broad St., Statesville, www.CrossroadsRegionalFarmersMarket.org
Davidson Farmers Market, 120 S.Main St., Davidson, NC, www.DavidsonFarmersMarket.org (Saturdays 8am-noon)
Denvers Farmers Market, 3633 Hwy. 16 N., Denver, NC, www.LincolnCountyFarmersMarket.com
Elkin Farmers Market, 226 N.Bridge St.
Foothills Farmers Market, Shelby, NC, www.FoothillsFarmersMarket.com
Gastonia Farmers Market, 410 E.Long Ave., Gastonia, www.GastoniaFarmersMarket.com
Herb-N-Produce Stand, 4245 Rea Rd., 704-560-9231
Hickory Farmers Market, 231 Government Ave. SW, Hickory, NC, www.HickoryFarmersMarket.com
Highland Creek Farmers Market, 6213 Bell's Bill Dr., www.HighlandCreekFarmersMarket.com Apr.-Oct. Wednesdays 3-7pm
Huntersville Farmers Market, 103 Maxwell St., Huntersville, NC, www.Huntersville.org May-Oct. Saturdays 8am-12pm
Josh's Farmers Market, 189 Williamson Rd., Mooresville
Kings Drive Farmers Market / Simpson's Produce, 939 S.Kings Dr., 704-332-6366, Tuesdays, Fridays, Saturdays
Lincolnton Market, 225 W.Water St., Lincolnton, NC, www.LincolnCountyFarmersMarket.com
Lowell Farmers Market, www.LowellNC.com
Matthews Community Farmers Market, 188 N.Trade St., Matthews, NC, www.MatthewsFarmersMarket.com, Saturdays
Mecklenburg County Market, 1515 Harding Pl., www.MecklenburgCountyMarket.com
Meeting Street Market @ Cedar Walk, 9612 Longstone Ln., www.MeetingStreetMarket.com
Mill Hill Farmers Market, 7601 Matthews-Mint Hill Rd., Mint Hill, NC, www.MintHillHistory.com
Mooresville Rotary Farmers Market, 150 S.Church St., Mooresville, NC, 704-451-9190
Mount Airy Farmers Market, 218 Rockford St., Mount Airy, www.SurrYarts.com
Mount Holly Farmers Market, 130 S.Main St., Mount Holly
Newell Farmers Market, 1704 Rocky River Rd., 704-578-1415, www.NewellFarmersMarket.com
North End Farmers Market, (inside Camp North End) 300 Camp Rd., 28206, Wednesdays 4-8pm
North Mecklenburg Farmers Market, 700 N.Tryon St., 704-336-2561
Pickles Farmers Market, 136 E.36th St.
Piedmont Farmers Market, 518 Winecoff School Rd., Concord, NC, www.Piedmont-FarmersMarket.com
Pilot Mountain Farmers Market, 206 E.Main St., Pilot Mountain, www.Surry.ces.ncsu.edu
Pineville Farmers Market, 300 Main St., Pineville, www.TownOfPineville.com, Saturdays 8am-12pm
Plaza-Midwood Farmers Market, 2007 Commonwealth Ave., 704-794-2033
Poplar Ridge Farm Stand, 1619 Waxhaw-Indian Trail Rd., Waxhaw, www.PoplarRidgeFarmNC.com
Providence Produce #1 10636 Providence Rd., #2 11252 Lawyers Rd., #3 3116 Old Monroe Rd. #4 1316 Providence Rd. S., www.ProvidenceProduce.com
Rock Hill Old Town Market, 121 Caldwell St., Rock Hill, www.OnlyInOldTown.com/Market
Rosa Parks Farmers Market, 2020 Beatties Ford Rd., 28216, open Tuesdays 3-7pm June to September
Salisbury Farmers Market, www.SalisburyMarket.com
Shamrock Farmers Market, 1501 Eastway Dr., Charlotte
Selwyn Farmers Market, 3100 Selwyn Ave., Wednesdays 3-7pm
Sow Much Good Urban Farm & Market, 3400 Sunset Rd., 704-947-6842, www.SowMuchGood.org
Stanly County Farmers Market, 100 Railroad St., Albermarle, www.AlbermarleDowntown.com
Statesville Evening Farmers Market, 134 N.Center St., www.TheEveningFarmersMarket.com
Statesville Rotary Farmers Market, 131 E.Sharpe St., www.StatesvilleRotary.org
Union County Farmers Market, 802 Skyway Dr., Monroe, NC
University City Farmers Market, the Shoppes at University Place, www.UnivCityMarket.org, Saturdays 8am-1pm in October
Uptown Farmers Market, 300 S.Davidson St., 28202, Saturdays 8am-12pm
Wallace Community Tailgate Market, 11202 Harris Rd., Huntersville
Waxhaw Farmers Market, 116 McDonald St., Waxhaw, www.WaxhawFarmersMarket.org, Saturdays 9am-1pm
Wedgewood Farmers Market, 4800 Wedgewood Dr., www.WedgewoodFarmersMarket.com
Winecoff Market, 518 Winecoff School Rd., Concord
Yadkin Farmers Market, 1230 Tennessee St., Yadkinville
York Tailgate Market, 802 E.Liberty St., York, www.YorkTailgateMarket.blogspot.com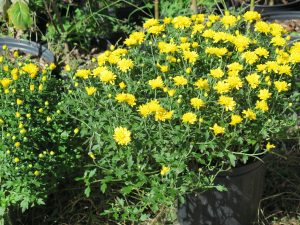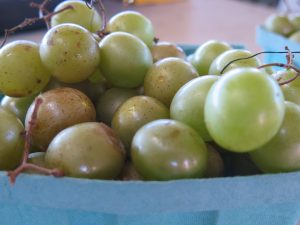 ---
MY CITY MAGAZINE FARM LIST:
A Way of Life Farm, www.AWayOfLifeFarm.com
Allee 'Bubba, 3600 Wendy Ln., Concord
Apple Orchard Farm & Cider Mill, 2075 Pleasant Hill Ave., Morganton, NC 28655, 828-437-1224, www.AppleOrchardFarmNC.com (apple picking August-November / stores & stands August-December / closed Sundays)
Aw Shucks, 3718 Plyer Mill Rd., Monroe, NC, 704-709-7000, www.AwShucksFarms.com (Pick-Your-Own Pumpkin : FALL)
Bame, 1585 Patterson Rd., Salisbury
Barbee, 1000 Shelton Rd., Concord, 980-521-1395 (Mon.-Fri. 9am-3pm)
Beam Family Farms, 5200 Seven Pines Rd., Lawndale
Big Oak Farm, 6565 Beaver Rd., Kannapolis
Bountiful Harvest Farm, www.BountifullHarvestFarmNC.com
Burton Farms, Vale, NC, www.Facebook.com/BurtonFarms
Bush-N-Vine Farm, 803-684-2732, www.BushNVine.com (fall corn maze, Pick-Your-Own Pumpkin & hayrides)
Carrigan Farms, 1261 Oak Ridge Farm Hwy., Mooresville, NC, 704-664-1450, www.CarriganFarms.com (Strawberry picking May / apples in Sept. / FALL : Pick-Your-Own Pumpkin)
Coddle Creek Farms, 2200 Coddle Creek Hwy., Mooresville, 28115, 704-402-8885 (Wed.-Sat. 10am-6pm)
Coldwater Creek, 2151 Bethlehem Church Rd., Gold Hill, www.ColdwaterCreek.com
Commonwealth Farms, 704-756-4948, FB: Commonwealth Farms
Cotton Hills Farm, 2575 Lowrys Highway, Chester, SC 29706, 803-581-4545, www.CottonHillsFarm.com (strawberry picking thru April / peaches June-Sept. / pumpkins FALL)
Cottonmill Mushroom Farm, 414 N.Meriah St., Landis
East of Eden, 8300 McIlwaine Rd., Huntersville
Fading D Farm, 295 Fading D Farm Rd, Salisbury, 28144, 980-330-8189 (Saturdays 3-6pm)
Gilcrest Natural Farm, 1164 Lowes Ln., Iron Station
Good Karma Ranch Alpacas, 1041 Brevard Place Rd., Iron Station
Grateful Growers, 3006 Mack Ballard Rd., Denver, www.GGFarm.com
(CLOSING SOON) Hall Family Farm, 10713 Providence Rd. W., 704-562-4021, www.HallFamilyFarm.com (strawberry picking Apr.-June / FALL : Pick-Your-Own Pumpkin)
Happy Hills Alpaca Farm, 708 Winding Brook Rd., Monroe
Hickory Nut Gap, www.HickoryNutGapFarm.com
Hodges Farm, 3900 Rocky River Rd., 704-494-0107, www.HodgesFarmNC.com (FALL : Pick-Your-Own Pumpkin)
Hoffner Organic Farms, 1030 Kerr Mill Rd., Mount Ulla
Hunter Farm, the, 13624 Providence Rd., Weddington, NC 704-846-7975, www.theHunterFarm.org (FALL : Pick-Your-Own Pumpkin & hayrides)
Lewis Farm, 3330 Lewis Rd., Gastonia, NC, 704-842-1208, www.LewisFarm.org (FALL : Pick-Your-Own Pumpkin)
Linwell Farms, 704 E. 36th St., 28205, 704-906-1705, www.LinwellFarms.com (not open to the public)
M & M Farms, 7208 Alexander Farm Rd., Monroe, NC 28110, 704-574-9200 (strawberry picking May-June)
Mary L. Farm, 155 Parker Loop, Mount Ulla, NC 28125, 704-664-1687, www.MaryLFarm.com
McCurry's Blueberry Farm, 735 Wise Rd., Lincolnton, NC 28092, 704-735-0338 (blueberry picking June-Aug.)
Mills Family Farm, 284 Barfield Rd., Mooresville
Patterson Farm, 3060 Millbridge Rd., China Grove, NC, 704-857-5242, www.PattersonFarmINC.com (FALL : Pick-Your-Own Pumpkin)
Poplar Ridge Farm, www.PoplarRidgeFarmNC.com
Regal Farm, www.RegalFarm.com – corn maze
Riverbend Farm, 12150 McManus Rd., Midland, 704-888-2891, www.RiverbendFarm.net (FALL : Pick-Your-Own Pumpkin)
Shady Oaks, 3487 Yount Rd., Newton
Small City Farm, 704-962-1025, Kim@SmallCityFarm.com
Summerberry Farm, 3430 Rimer Rd., Concord, NC 28025, 704-721-0670 (blackberry picking June-July / closed Sundays)
Tega Hills Farm, 1780 Zoar Rd., Fort Mill, 803-370-4466 (Mon.-Fri., 10am-5pm)
Two Moons Family Farms, 2263 Hwy 218 East, Polkton, NC 28133, www.TwoMoonsFamilyFarms.com
Underwood Family Farms, 917 Oak Grove Cloverhill Church Rd., Lawndale, uffarms@aol.com
Whispering Hope Farm, 704-674-8911, Gastonia, www.WhisperingHomeFarm.com
Wild Acres Organic Farm, 4701 Hartis Rd., Indian Trail, 28079, 704-628-6232 (Thurs.-Sun. 10am-7pm)
Wild Turkey Farms, www.WildTurkeyFarms.com (not open to the public)
Windy Hill Farms, Orchard & Cider Mill, 1860 Black Highway, York, SC, www.WindyHillFarmNC.com
Wise Acres Organic Farms, 4701 Hartis Rd., Indian Trail, 28079, 704-628-6232, www.WiseAcresOrganic.com (Thurs.-Sun. 10am-7pm)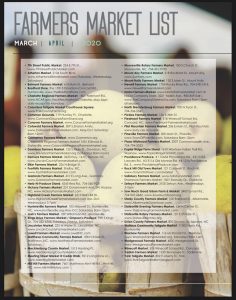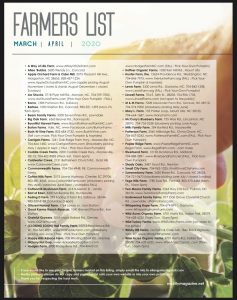 ---
• If you would like to see your farm or farmers market on this listing, simply email the info to ellengurley@gmail.com .
• Media partners, please do not copy and paste our list onto your own website or into your own publication. Thank you for respecting the hard work.
More from Community News
---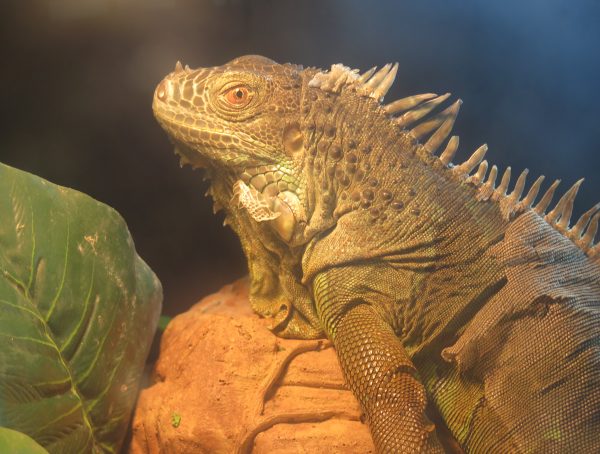 3.1K
Cold Blooded & Bizarre Exotic Pets & Oddities For a little less than a year, Cold Blooded & Bizarre has been …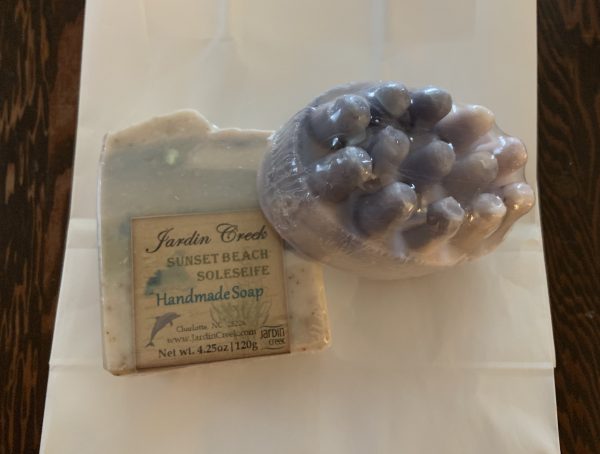 2.9K
Local Product Love Small Business Saturday has come and gone, for 2020, yet it is never out of season to support …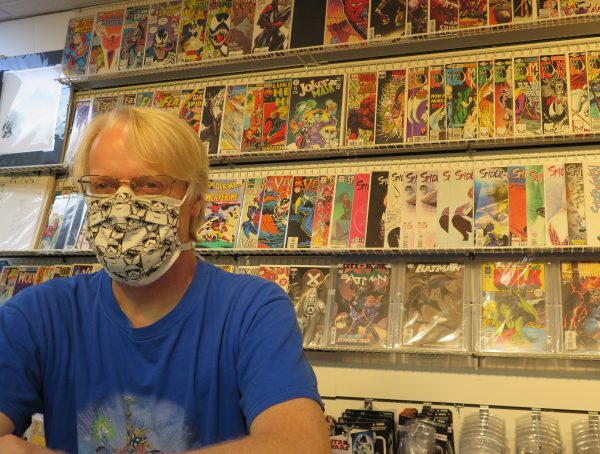 2.6K
Rebel Base Comics & Toys It has been decades since Troy Hasbrouck opened his first location of Rebel Base Comics …