Gabba Gabba Huh?
podcast and zine
Back in the day, before the internet, in order to get your news and entertainment, you listened to the radio, visited your library and record stores, watched TV, or subscribed to newspapers and magazines. Not every artist got signed by mainstream labels and they often couldn't get press or airtime, so they turned to pirate and college radio stations, zines, and independent record labels. This "move" was referred to as "underground". "The music scene is grossly underrepresented," Mike Phillips tells My City Magazine, as we interviewed him regarding his Gabba Gabba Huh? podcast and publication combo. His platforms are addressing the need that never went away.
Corporate media outlets often are told what to publish regarding what is "hot". CDs and portfolios never even made it to the writers and DJ's desks at these places. The "circular file" (the trash can) was where these promo copies went to die. This is still very much the case.
Phillips has been in bands (Stylin' Johnny Appleseeds, Popes on Dope, the Accidents, the Crusties, and, currently, Van Huskins) since high school and has become a walking encyclopedia of (punk) music since then, too. He worked at a college station in Spindale (volunteering Saturdays from 12-6am) while being a broadcasting major in Gaston County. He discontinued that venture due to being disgruntled with the notion that he would be forcefed a playlist upon graduation while taking a job somewhere. That wasn't for him. Seeing the void in coverage of talented artists twenty years ago, he published his first zine. Life got in the way and he put that idea to rest for a bit. After listening to and reviewing the shows "Something Good for You" and "Spit in my Face", he got the inspiration for the resurgence of Gabba Gabba Huh? in podcast form. He is supplementing it with a zine, both by the same name, and we are here for this.
Subject matter ranges from 1980 to today. He will literally never run out of content. Covering regional and local artists, he has made Gabba Gabba Huh? an alternative to the money driven machine that has always been the climate of media. (Hat tip to Divakar Shukla from 106.5 who has been tirelessly giving airtime to "the little guy" for decades.) The Gabba Gabba Huh podcast doesn't just give the limelight (or mic, rather) to artists, but those who have stories to tell about being involved in the music industry (from bands still together or dismantled) or just fans. The zine has stories taken from those episodes which will stay online at the website indefinitely. The zine, much like is done in the "underground", is printed at his home office and distribution has been in-house; to mostly regional record stores, in the mail, and to music venues. Plus there are album reviews and "fun" record shopping play-by-plays.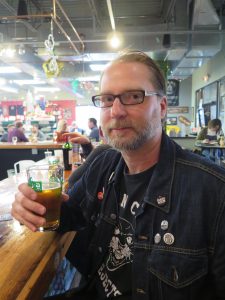 Punk is what he knows. It is his bread and butter, but all genres will eventually be getting a nod. He would like to have six hours of new content online weekly, so stay tuned. Always accepting CDs, links, and records to consider for review or as a feature, Phillips mumbles a lot and needs to speak up a bit, but if you listen into Gabba Gabba Huh? it is not about him. It is about giving voice to those not being heard currently. I blame his elementary school teacher whom always told him he would be in radio. Also, this marks the first, and hopefully not the last, time that I have written about another publication. Check it out on the socials, yes, "underground" can use modern tools, and follow him for issue number four of the zine soon and episodes of the podcast frequently.
Gabba Gabba Huh? Media
John Michael "Mike/Mik" Phillips
gabbagabbahuh@outlook.com / 704-524-3780
www.GabbaGabbaHuh.com
@gabbagabbahuh ßFacebook, Twitter, and Instagram
"Bringing you the Carolina's best punk, alternative, hard rock, and heavy metal from the past forty years."
– Ellen Gurley
More from Charlotte People
---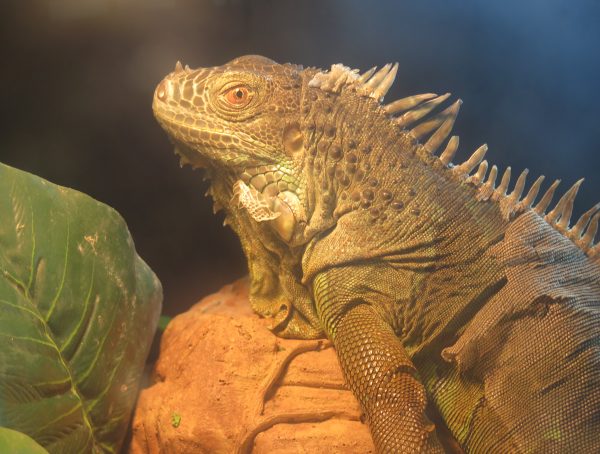 3.1K
Cold Blooded & Bizarre Exotic Pets & Oddities For a little less than a year, Cold Blooded & Bizarre has been …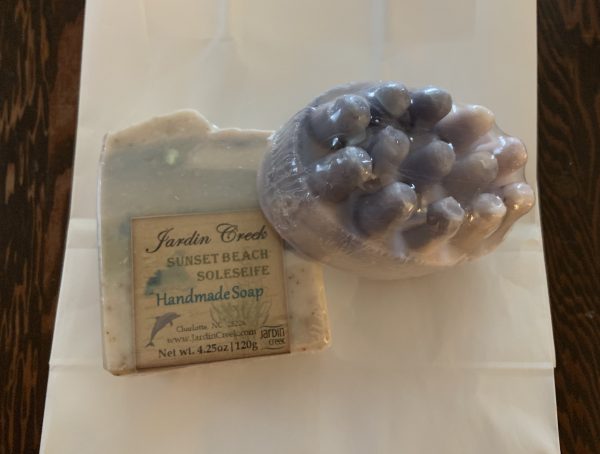 2.9K
Local Product Love Small Business Saturday has come and gone, for 2020, yet it is never out of season to support …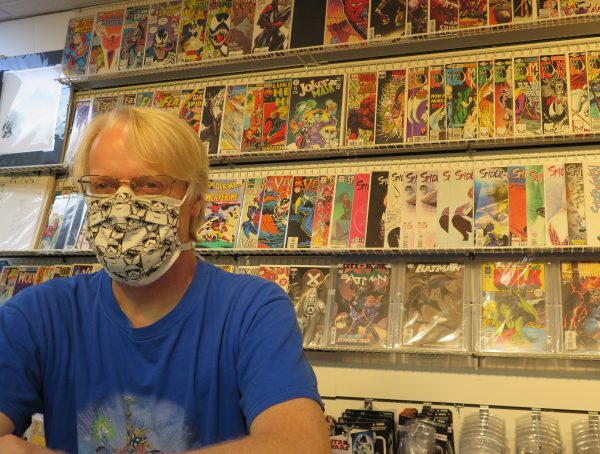 2.6K
Rebel Base Comics & Toys It has been decades since Troy Hasbrouck opened his first location of Rebel Base Comics …