Murto Made Distillery
BB's Boozie & Nutty Night Cap
Craft Cocktail Recipes
by: Sabrina "the Lady Beans" Hayko
When I began my adventure with My City Magazine, I stumbled upon an amazing product: Nut Crackin Amaretto. It changed how I viewed Amaretto and I decided it was time for me to meet its maker, Tony Curella. This journey took me to Murto Made Distillery in Huntersville for a sit down with Tony and owner/head distiller Jon Murto. Stepping into the tasting room takes you back to the prohibition era with its dark walls and velvet furniture; quite a cozy place for a chat about booze. Tony was a military man. Upon leaving the Air Force, he moved to Wisconsin to get into the artisan cheese business. When it came time to retire, he and his wife were trying to decide if they should move to Arizona or North Carolina. Luckily for us, they chose North Carolina.
Tony first learned how to make moonshine from his brick mason. After a brief stint in that business, he decided to focus on cordials, due to the momentum of the craft cocktail movement. This is when he walked into Murto Made for a tasting and met Jon. They tasted each other's products and decided to make magic together. With so many fabulous products coming out of one building (vodka made with bourbon mash, whiskey, bourbon, Tony's cordials in peach and citrus, plus, my fave, the Amaretto, with spiced rum coming soon) it only seemed right to make more than one drink. They open the distillery for tours and tastings every Saturday from 12-5pm, so pop in and tell the boys that I sent you!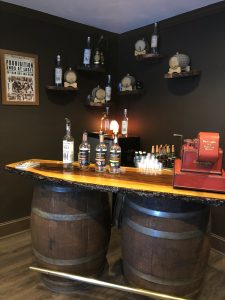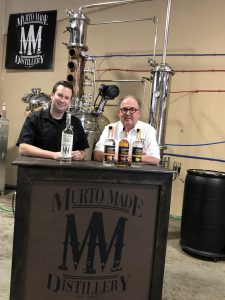 BB's Boozie
In your blender:
5 strawberries
1 peach cut up
1/2 oz. lemon juice
1.5 oz. Murto Made Vodka
2 oz. Carolina Craft Fuzz Bustin Peach Liqueur
A hand full of ice
Blend until smooth
Enjoy on the hottest day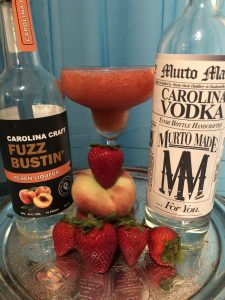 Nutty Night Cap
In a shaker:
1 egg white
1 oz. lemon juice
2 oz. Carolina Craft Nut Crackin Amaretto liqueur
Wet shake (that means with ice) long enough to cool the drink, but not water it down
Strain ice
Dry shake to create froth
Pour into a coup
Dot the top with Woodford's Spiced Cherry Bitters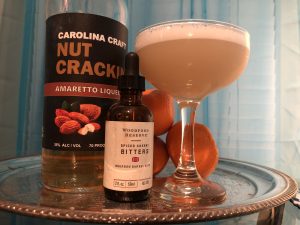 www.MurtoMadeDistillery.com
11941 Ramah Church Rd., Huntersville, NC 28078
Follow My City Magazine's mixologist on Instagram at TheLadyBeans or go see her bartending at NC Red.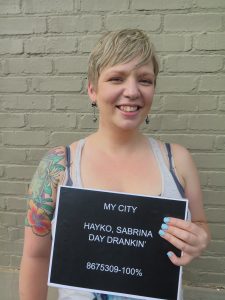 More from Community News
---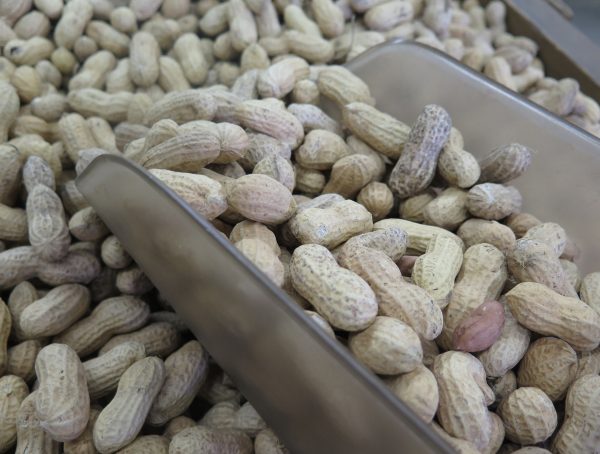 7.4K
MY CITY MAGAZINE FARMERS MARKET LIST: 7th Street Public Market, 224 E.7th St., www.7thStreetPublicMarket.com Atherton Market, 2104 South Blvd., www.AthertonMillAndMarket.com (Tuesdays, Wednesdays, …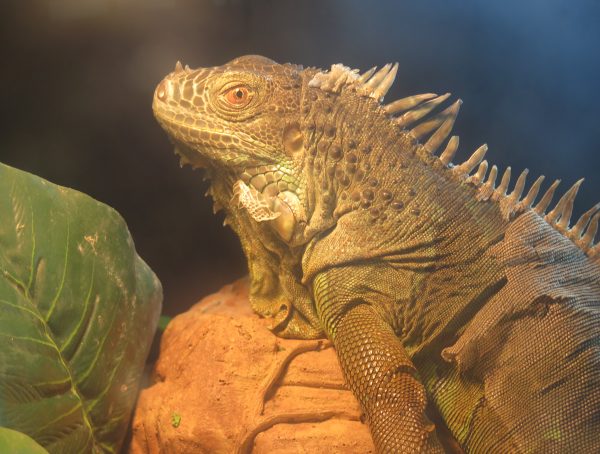 3.3K
Cold Blooded & Bizarre Exotic Pets & Oddities For a little less than a year, Cold Blooded & Bizarre has been …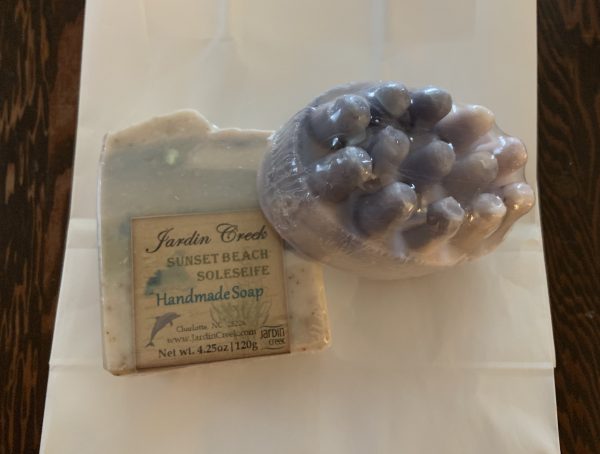 3.0K
Local Product Love Small Business Saturday has come and gone, for 2020, yet it is never out of season to support …