Felicia Castelow
images: Ellen Gurley
words: Becky Huskins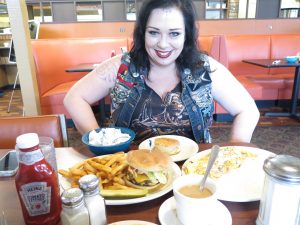 'Bye….Uh, No…….Say HELLO, Felicia!
The first time I heard Felicia sing it was with a band called Smelly Felly, which she founded back in 2011 and the song was called "I Love You Don't Cut Me". While the song sounds about as dangerous as the title suggests, man if it's not catchy!  But don't we all know that catchy lyrics will only get a girl so far these days? Luckily, Felicia, nicknamed "Felly" since her teens, had the voice to back it up.  The voice is what stayed with me.  It's a voice that sounds like a woman too young to know as much as she knows, and I wondered what she could teach me.
Citing her early influences as the Fleetwood Mac and Black Sabbath that her mother played for her, Felicia's first guitar teacher was also her mother. She learned guitar on a flea market Alvarez and came to have an appreciation for classic rock bands like Dio and Queen, counterculture ideas and thrift shop clothes.
Growing up in Columbia, SC, Felicia can remember early favorite first songs like "All That She Wants" by Ace of Base, but also really loved the range of Mariah Carey on "Fantasy" when she was about five or six. Her family introduced her to bluegrass, gospel, folk, and country. She always loved Irish music and culture and had some introduction to it through her mother's family as well.
Felicia made a serendipitous turn when she hooked up with Simon Strivelli and P.K. Chaney to form Bottle of Smoke in 2017. With Simon on mandolin and banjo, P.K. on fiddle and guitar, and Felicia joining in with her guitar and booming vocals, the trio became a powerhouse of Celtic folk rock music in the Charlotte area. Bottle of Smoke quickly became regular stars at Tommy's Pub and even performed while riding on the Tommy's float in the St. Patrick's Day Parade in Uptown Charlotte a few months back. But it was even before those events that the talk had already started. And that talk was about that majestic voice coming out of that young lady.
Jamie Starks, owner of Tommy's Pub, talks about how hearing her sing "Foggy Dew" while riding on the parade float gave him chills. "When she's on point and at the top of her game, she's just the best." Jamie is also impressed by Felicia's long-term support of the local punk and independent music scene and how inspiring she is to the younger women and girls who want to come hear her sing at open mic night at Tommy's. "She has the guts to go out and say what she believes," Jamie says of her thought-provoking songs about our current social and political times.
One example would be "Brolene" a parody of the Dolly Parton hit "Jolene" about an issue hitting hard in many Charlotte neighborhoods right now: gentrification. She also cares a lot about other crisis issues at a boiling point right now like addiction, mental illness, police brutality, and suicide. She feels strongly about "connecting to the hearts of the listeners and have them know that they matter."
Felicia and PK Chaney also team up in another band together, An Archaic Agenda, with Jordan Townsend to turn out even more Celtic folk tunes. But she says she would actually love to do more collaborations, for instance, with with local hero, Andy the Doorbum. "Seeing him play as a teenager, I knew that I wanted to pour my heart into an acoustic guitar like he did from the day I heard 'Love Song for Cigarettes'," Felicia says fondly. On a larger scale she really admires Blind Guardian and Helloween for their power vocals and calls singing at the top of her lungs "the best feeling in the world."
At only the age of 30, Felicia already has quite a reputation for herself. The words "adorable" and "amazing" got kicked around a lot when I asked about her, but like her modest girl personality, Felicia takes it in stride. She really just wants to support local bands and to be a part of the scene. She also credits so much of her milestones in her music, like improving her singing range and her guitar skills, to her bandmates for pushing her to be her best.
Don't try to catch Felicia Castelow during the month of March. Between playing traditional Celtic folk music with her bands Bottle of Smoke and An Archaic Agenda around St. Patrick's Day, she will not have the time or the voice for you. But if you give her a few days, that sweet smile and powerful voice will be ready to come your way!
For the record, she's got too much on her plate to think about how awesome everyone thinks she is! She is always making her rounds in Charlotte at Tommy's, the Workman's Friend, the (World Famous) Milestone Club and other popular spots. So, if I could give you a bit of advice: if you are ever walking by a local tavern in Plaza-Midwood and hear an strong yet angelic voice floating out, do yourself a favor and walk on in. You may just come away a fan with a little bit of a girl crush like I did.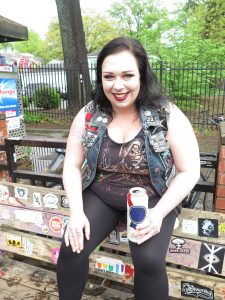 • First Thursdays of the month @ Tommy's Pub: open mic with Smelly Felly (that's Felicia).
• www.Facebook.com/AnArchaicAgenda
• www.Facebook.com/BottleOfSmokeBand
More from Charlotte People
---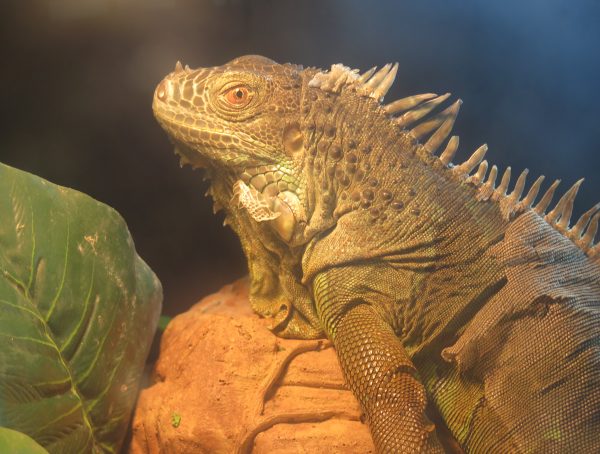 3.3K
Cold Blooded & Bizarre Exotic Pets & Oddities For a little less than a year, Cold Blooded & Bizarre has been …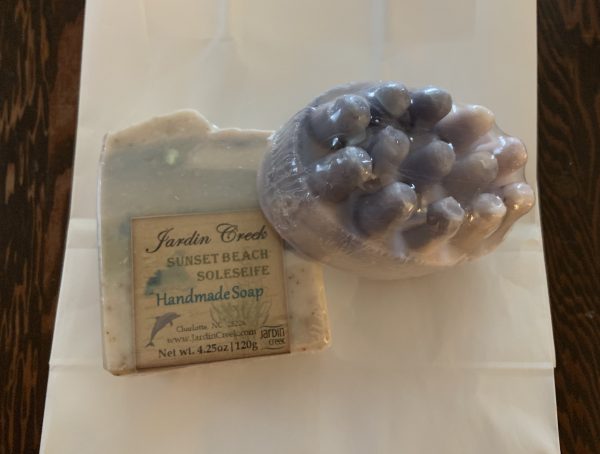 3.0K
Local Product Love Small Business Saturday has come and gone, for 2020, yet it is never out of season to support …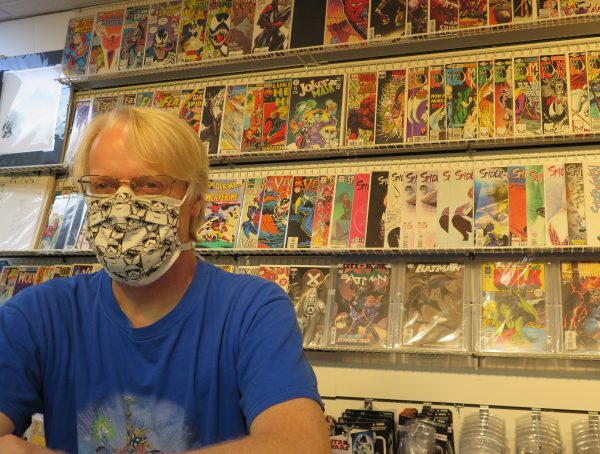 2.8K
Rebel Base Comics & Toys It has been decades since Troy Hasbrouck opened his first location of Rebel Base Comics …