Black Pepper & Strawberry Martini
craft cocktail recipe by: Sabrina "the Lady Beans" Hayko
The products from TOPO Organic Distillery have been a favorite of mine for quite some time and I have featured them in countless cocktails over the years. They offer a variety of spirits: vodka, gin, rum, whiskey, moonshine, and, most recently, bitters. Made from high quality, local, organic, non-GMO ingredients, their products take the local spirit game to a new level.
Proprietor Scott Maitland is a veteran of the army, graduated from West Point, and is an attorney. He is passionate and precise. His knowledge of the creative process, his attention to detail, and his love for locally sourced ingredients is what have made every branch of the TOPO brand successful.
Maitland's approach to spirit-making is an art that has been lost to the need for mass production. Sourcing the soft red winter wheat used in all of their products, except their rum, is just the first step in a very thorough process. From the on-site fermentation to the distillation, they craft their spirits with a care that comes through as smooth and delicious. Being the first organic distillery in the south, TOPO has been recognized by the NC Department of Agriculture for assisting in the creation of the local organic wheat market.
Next time you are in Chapel Hill, stop by for a tour and tell them I said hi! Can't make it to Chapel Hill? Pick up a bottle at your local ABC store and you will be in for quite a treat!
Black Pepper & Strawberry Martini
In an empty shaker
Muddle:
4 winter strawberries
2 dashes of TOPO Black Pepper bitters
Add 2 oz of TOPO Vodka
Shake with Ice
Double strain into Martini glass
Float 1/2 oz of Grand Marnier on top
Garnish with a strawberry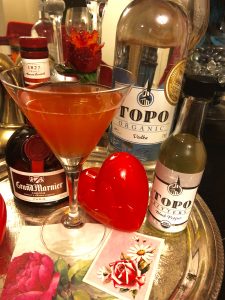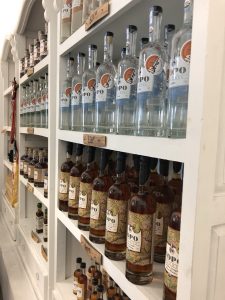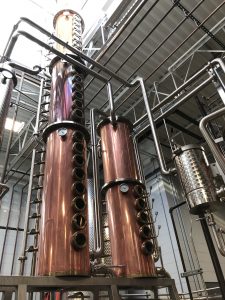 www.TOPODistillery.com
595 W.Franklin St., Chapel Hill, NC 27516
"the only certified organic and fully-local distillery in the South"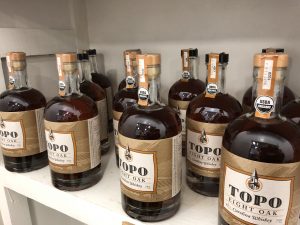 Follow My City Magazine's mixologist on Instagram at TheLadyBeans.
More from Eat & Drink
---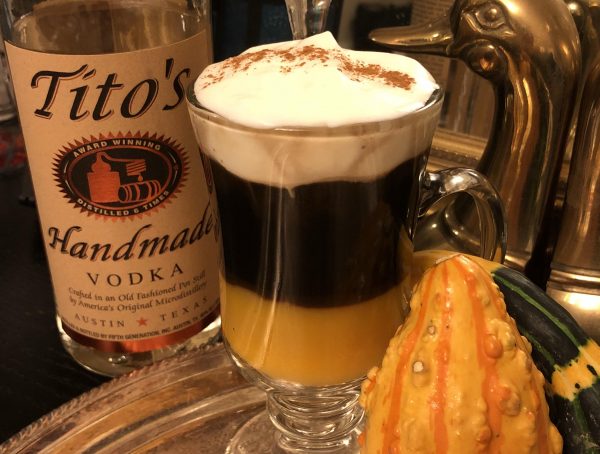 6.4K
Punkin Spiked Natte craft cocktail recipe by: Sabrina "the Lady Beans" Hayko After living in the south for twenty five years, I …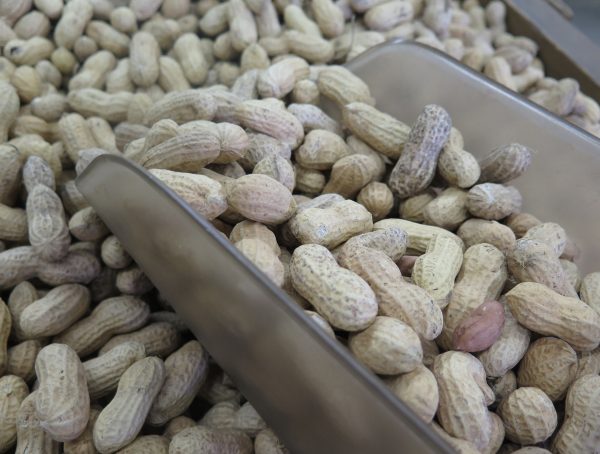 7.4K
MY CITY MAGAZINE FARMERS MARKET LIST: 7th Street Public Market, 224 E.7th St., www.7thStreetPublicMarket.com Atherton Market, 2104 South Blvd., www.AthertonMillAndMarket.com (Tuesdays, Wednesdays, …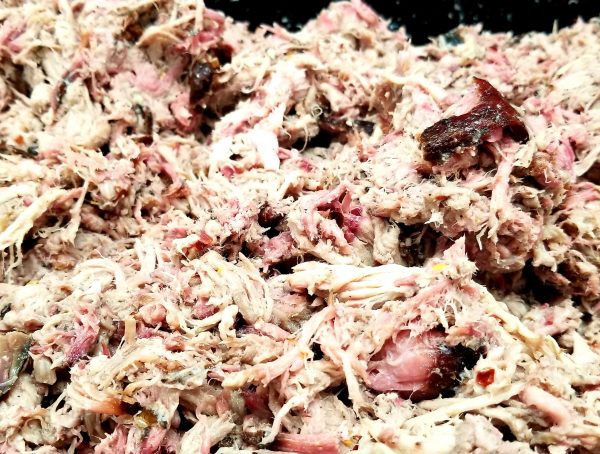 3.9K
H.A. Pigsmith's Southern Science Occasionally some editorial items inadvertently get overlooked on the My City Magazine desk. Often times it is …