Nathan Smith of RAIN
www.CarolinaRAIN.org
Interview by: Shane Elks
from the March / Apr. 2014 My City Magazine

 One of the most prominent non-profit organizations that directly affects our community is RAIN (Regional AIDS Interfaith Network). RAIN leads AIDS Walk Charlotte and helps those in Charlotte living with HIV and AIDS. The Director of Development and Marketing is Nathan Smith. Nathan took time from his busy schedule to update us on the workings of RAIN.
How long have you been with RAIN?
On January 20th it will be nine years. What can I say? I'm a sticker.
What is the most amazing moment you have experienced while working for this organization?
This is a tough one to answer as there have been so many amazing moments in my time here. One moment that sticks out is from our youth program EPY (Empowering Positive Youth) and a project they did in one of their support groups. This program serves youth and young adults ages twelve to twenty five who are living with HIV and have support group meetings three times a month. During one of the groups meetings they were given a sheet of questions they needed to answer. Questions on the sheet included the age they found out they were positive, the age they first fell in love, the age they knew someone died and even extremely tough and personal questions like being raped or molested. The purpose was for all them to share their story illustrating that they had a lot more in common then they have previously thought. Watching the realization hit home that they weren't alone (at all) is quite memorable.
How much has the AIDS WALK grown over the years?
AIDS WALK Charlotte started seeing growth around 2004 and that growth kept going until about 2009 when, like many nonprofits, the economy came into play and not only affected the money we were raising but also the participants. Before the bubble popped we were raising well over $200,000. We are excited that in 2012 we saw a large jump in people signing up and attending and in 2013 we came extremely close to our financial goal; which hasn't happen for several years (our goal was to gross $150,000 and we brought in a little over $147,000). We still have some ways to go to bring it back to what it used to be financially but we have an amazing and dedicated leadership committee that is working hard to make those marks.
What direct impact does the walk have on our community?
Of course one of the major impacts the walk has is that every dollar (100%) raised stays right here in Charlotte. Every dollar goes back to RAIN and the programs and services that are available to the community. There are many events that are similar to AIDS WALK Charlotte but our event is homegrown, we are local and that's where the money stays. Another impact is the visual representation it has to those participating, those donating and those watching. We are the largest AIDS awareness and fundraising event in the Carolinas. It is great to be able to say that we have between 2,000 and 2,500 participants annually. Knowing other similar events have tens of thousands tells us that we still have a long way to go to break the stigma that is associated with HIV and AIDS … even after 30+ years.
Do you find more people speaking out about HIV and AIDS these days?
Yes and no. Since I am directly involved I probably hear more talk but in general (as a community) I think we still have work to do. It's a hard "subject" to discuss because we are usually talking about sex and for a lot of people, understandably, it's a personal thing. What we need to get over is the fear of getting tested and knowing your status. Knowing your status is the first step.
Do you feel Charlotte as a whole helps their community?
I do believe that Charlotteans do help our community. With so many different opportunities out there for them to get involved in it's easy for them to find their personal passion and make a true difference.
When did your headquarters move? Why?
RAIN officially got a new street address on September 1, 2013 and could not be happier with the decision and the move. We were at First United Methodist Church since 1997 and though it was extremely hard to say goodbye we knew that for our agency to grow and move into the next level of care this change needed to happen.
We made the strategic move to Children & Family Services Center on 5th Street in uptown Charlotte to better serve our community. CFSC offers a central, easily accessible location and contains technological systems to enable RAIN to realize greater operational efficiencies. We are already working with organizations co-located at CFSC to build new models of service.
Excellent. What would you like to see change for the future of RAIN?
I would love to see a more financially stable future for RAIN. I'd also like to see the next generation of leaders taking on a more active role with us.
Do you feel that the growth of Charlotte helps with the growth of support for non-profit organizations?
Yes, when there is growth then that means more people and more people have philanthropic passions and causes they believe in so that means not only financial support from these individuals but also donation of their time and talents.
What is something you feel people are not aware of dealing with RAIN?
I think there are several things. For example, some people don't even know what the acronyms mean any more (Regional AIDS Interfaith Network). For me I think the thing that sticks out the most is the "language" people use when talking about HIV and AIDS. People need to realize that no one dies from AIDS; they die from an AIDS related illness. Also, we aren't helping and serving an AIDS victim or an HIV patient. We are helping those persons living with HIV. You wouldn't say someone who has diabetes that they are a diabetes victim as it's about respect.
Get involved…
www.SweetToothFestival.com
www.BarsAgainstAIDS.org
More from Charlotte People
---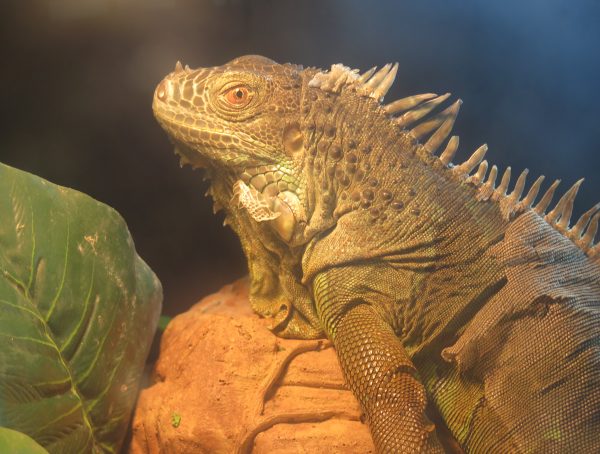 3.3K
Cold Blooded & Bizarre Exotic Pets & Oddities For a little less than a year, Cold Blooded & Bizarre has been …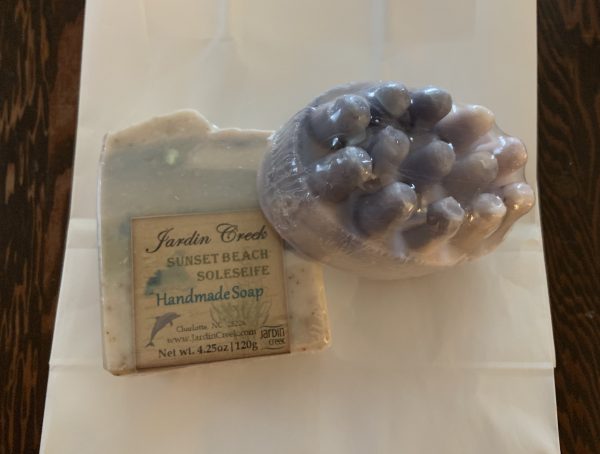 3.0K
Local Product Love Small Business Saturday has come and gone, for 2020, yet it is never out of season to support …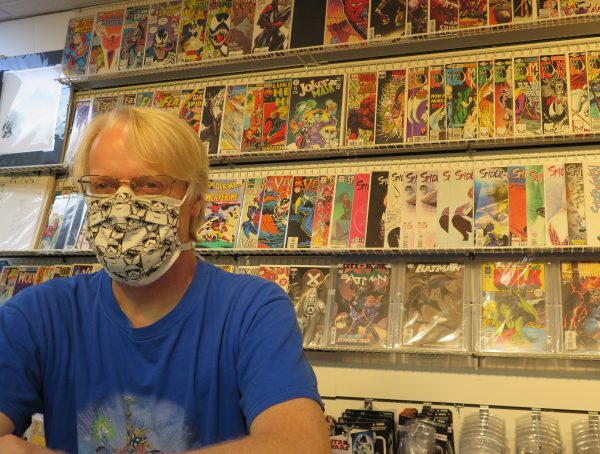 2.8K
Rebel Base Comics & Toys It has been decades since Troy Hasbrouck opened his first location of Rebel Base Comics …