SHiFT Charlotte 2018
by: Mandi English
March / Apr. 2018 issue of My City Magazine

For over a decade, SHiFT Charlotte has been making waves of consciousness in the world of forward-thinking people in the Central Carolinas. SHiFT Charlotte was designed to be a day for people brave enough to harness the collective power of our city's visionary speakers, teachers, healers, readers and practitioners toward improving their own body, mind and spirit; a day for people who get lit up by the excitement and deep value of an immersive day-long experience, exploring life-changing holistic, alternative and integrative practices; and a day for people who enjoy making new like-minded friends that share your same values, aspire to your same ideals, and call your same city "home."
On Saturday, the main event, you get to pick 5 workshops among the 8 choices and the biggest problem you should have across the day is figuring out which of these amazing experiences you want to attend. There is an extensive list of speakers offering their workshops all day and if you also want to grow your consciousness and meet new people while expanding your network, there is an entire conference floor filled with over 100 local vendors including healers, health practitioners, intuitives, body workers, food, beverages, crystals, hand-made goods, and so much more. This year they have added a complimentary energy healing area, giving everyone a great opportunity to experience energy healing; it is a treat that cannot be beat. If Intuitive readings are of interest to you, 25 of our local readers are available to choose from for a session. Just a moment with these individuals can be transformational for your life. There is also an entire complimentary area sponsored by Gumbo/Okra devoted to introducing those coming to aromatherapy to complete the experience.
SHiFT Charlotte's main passion is to host our local premier leaders in their own fields on their two stages. Their speakers cover all aspects of health and lifestyle, promote empowerment, and educate you on holistic wellness, alternative healing, and intuitive integrative practices. This year, the creators of the event have brought in a whole new set of innovators. The list of speakers all bring synonymous messages to lead you into alignment with your true self.
Christine Alexandria is a highly sought-after Angel Intuitive, an award-winning inspirational author, and the founder of Angel Chatter™. She is committed to her mission of inspiring and strengthening people across the globe. As an empath, Christine has always known what others are going through and, utilizing her compassion and angelic connection, she has been able to lovingly share the angel's joy for all with such humor that most don't realize they are learning and healing at all.
Linda Backes created her business, A Radiant Light for Body, Mind & Spirit, as a beacon to remind us that, as spiritual beings, our unique divine nature shines through in all aspects of human life. Linda's own awakening occurred some twenty years ago, when she survived a health challenge. Stepping forward as an Alchemical High Priestess, Linda now teaches the process of co-creating with the natural forces of earth. She shares the basic tenet that, above all, we must be true to ourselves and honor our bodies as the spiritual temples that they are. Through the Priestess Process, Linda calls forth women, drawn to the reawakening of the goddess within, and to balance Divine Masculine and Divine Feminine energies.
Emily Bennington is the Executive Director of the Circle of Atonement and the publisher of the Complete Edition (CE) of the Spiritual Classic, A Course in Miracles. Founded by Robert Perry in 1993, the Circle of Atonement helps students understand the Course's thought system as a means for spiritual awakening. At the Circle, Emily leads initiatives – including the Course Companions global online learning community – that bridge the Course's profound and unparalleled wisdom with practical application. Her work grows out of a shared commitment to be as faithful as possible to what A Course in Miracles says, years of dedication to walking this path, and a desire to see the Course's purpose realized in the lives of students and in the world.
Brooks Haislip is a lover of life, her family, and her tribe. She has been teaching yoga, meditation, mindfulness practices, and women's spirituality for more than twenty years, was a full-time massage therapist, has practiced intuitive healing, did some spiritual mentoring, and is a Breathwork Wellness Educator. She is RYT-500 and is grateful to have been a Certified Anusara Yoga Teacher for many years. She has completed Core Vitality training and has received her Professional Certificate from Berkeley's Greater Good Science Center for The Power of Awareness Mindfulness Training with Tara Brach and Jack Kornfield. She has also completed Mindfulness Fundamentals, Mindful Educator Essentials, and Mindfulness for Difficult Emotions through Mindful Schools. Furthermore, Haislip is a Certified Guide for The Red Boot Coalition, which is a non-profit organization that serves to provide brave places for all people to practice honest sharing and compassionate listening.
Dr. David Hamilton (preferably, 'Dr. Dave') specializes in botanical medicine, family medicine, pain management, and clinical nutrition. He treats a variety of different conditions ranging from the common cold to fertility issues; including pre and post natal care, Lyme's disease, hypertension, diabetes, thyroid disorders, autoimmune conditions, gastrointestinal disorders, anxiety, depression, eczema, and psoriasis. Dr. Dave received his doctorate of Naturopathic medicine from Southwest College of Naturopathic Medicine in Tempe, AZ and co-owns a small urban homestead with an emphasis on "Food as Medicine". The farm is home to chickens, Nigerian Dwarf dairy goats, a pot belly pig named Sadie, and medicinal herb garden beds. Dr Dave believes that herbs are a natural alternative to pharmaceuticals, given their well-established tradition of use and ease of assimilation by our bodies. Dr. Dave uses the energetic and medicinal properties of plants to enhance and individualize treatment to promote health and wellness.
Sarah Olin, more affectionately known as "Luscious Mother", is a world-renowned Life Coach for moms. She works with people across the globe who crave fulfilling lives and amazing relationships with their children, their partners, and, most importantly, themselves. Sarah has a background in Communications and Women's Studies. While living in NYC, she began Relax Already, a company dedicated to helping people work better and feel better in the corporate environment through implementing the tools of yoga and meditation. This work led Sarah to the coaching field and the opportunity to connect with and support her clients, leading them to more fulfilling lives both personally and professionally. As Luscious Mother, Sarah is passionate about partnering with her clients to manage priorities, balance time commitments, and increase productivity. Her down-to-earth approach, focus on personal development, and encouragement of professional growth are just what you need to make the shifts necessary for long-lasting change.
Michelle Payton .A., D.C.H., began to better understand the importance of targeting interests and needs of individuals through writing and in some of her creative pursuits in corporate America in the '80's. At that time, mind, body, and soul health became more of a "thing", so she decided to strike out on her own as a Wholistic Professional and Writer. Asheville is where she established a successful wholistic and integrative practice. This is where she began many of her collaborations that focused on clients, students, and communities finding their voices. In addition to her private practice, Michelle founded the Asheville Area Wholistic & Integrative Professionals, supporting nearly 1,000 professionals, and she is also a college instructor specializing in English Studies and College Transfer Success.
Austin Shook was born and raised in Charlotte NC. He has been on his spiritual path since a young age and describes himself as a Vibrational Medicine Man. Austin loves to learn and takes advantage of the opportunity to do so in many environments he finds himself. Through his journey, he has dedicated his life to the service of others. Austin has been trained and attuned to Reiki Master. His connection to source allows very high vibrations and pure energy to be directed into the energetic centers. This provides space and energy for you to explore, find, and release any negative thought forms that you might be holding onto in your body.
Andrew Simmons is a multi-instrumentalist and sound therapist who has a deep love for anything involving music. His journey started with four years of music theory and guitar training beginning at the age of 13. He is also a singer / songwriter and a music composer, specializing in kirtan at Satsangs. He can also play the piano, harmonium, a variety of flutes, hand drums and more.
If you want to extend your weekend or if Saturday doesn't work out for you, a special treat has been added this year. On Friday March 23rd, they are featuring a pre-event kick-off workshop called The Joy of Intentional Creation that includes a decadent dessert bar provided by Nourish, of course, and Craft Cakes CLT hosted by the illustrious leaders in the field of Coaching, Health and Wellness; Sheila Kilbane, MD, Dr. Matt Lyon, and Kristen Oliver. SHiFT Charlotte allows you to become completely immersed in the holistic, integrative, and alternative experiences that Charlotte has to offer. The most impressive part is that not only do you get the opportunity to experience a completely transformational event, but it is also incredibly affordable. Full day tickets to the workshops and vendor floor on Saturday are priced at $35 for the conference and Fridays kickoff special event is $35. Combo tickets are $60 and there are also VIP options available. Get your tickets online as prices go up at the door. I'll be there. It is truly a life changing and incredible event not to be missed.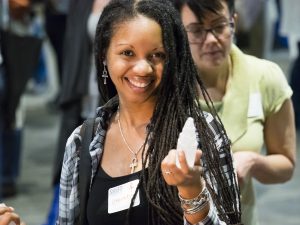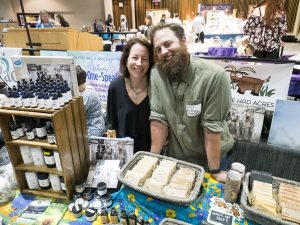 (updated: was on …) Sat., March 24th @ Oasis Shriners, 604 Doug Mayes Pl., Charlotte, NC 28262
Tickets $35 Friday / $35 Saturday / $60 Combo online ($50 each at the door)
www.ShiftCharlotte.com
www.Facebook.com/ShiftCharlotte
www.Instagram.com/Shift_Charlotte
www.Twitter.com/ShiftCharlotte
You might also like
---
More from Featured
---
SUNDAYS: SPORTS / ACTIVITIES: • www.CharlotteCheckers.com HOME 2.19 4pm vs. Hershey Bears 3.26 1pm vs. Providence Bruins • www.Hornets.com 3.05 6pm @ Brooklyn Nets 3.12 5pm vs. …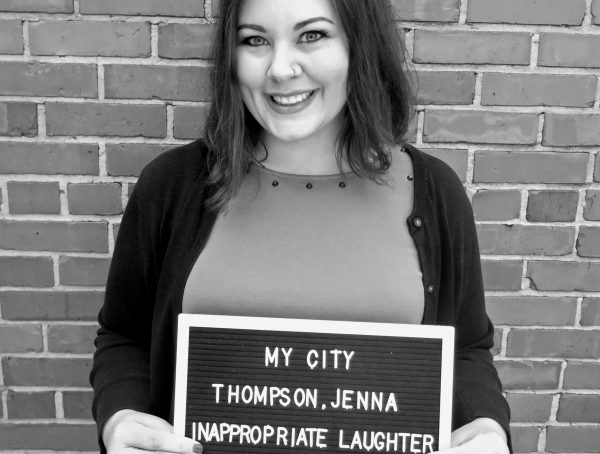 7.5K
  Sarah Pollock (cover illustrator) Michelle Rackley (magazine layout design) James Lee Walker II (columnist) Chris Austin (webmaster) Ellen Gurley (owner / editor) Jenna …

831
www.MyCityMagazine.net P.O. Bo 5606 Charlotte, NC 28299 704-575-6611 ellengurley@gmail.com Facebook & Instagram: MyCityMagazineCharlotte Twitter: MyCityCharlotte • To run an ad in print and digital, contact ellengurley@gmail.com. • To …