My City Magazine Pet Profile
Red the Boxer mix
Sept. / Oct. 2018
Hi. My name is Red. I am a huge fan of laying on top of copies of My City Magazine or really anything on the floor. I especially like being dressed up in human ladies' accessories. My owner's name is Charles Digby, but everyone seems to call him Charlie. He loves to garden and I love him. He found me wandering around a neighbourhood near him years ago. I hoped he would see the obvious signs that I was used in dog fighting rings. It felt like he did. I now know real love and am so glad that no one responded to the "dog found" posters. Charlie calls me "Redders" a lot and I think it is cute. I enjoy "talking" to his friends when they visit and when he takes me to work with him at Sharpe Company. I think they print stuff there. If you see me out at a brewery, come say hello. I'm told that I am very sweet and gentle.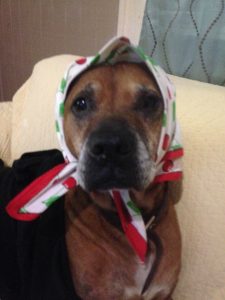 Would you like to see your pet's profile in My City Magazine?  Email EllenGurley@gmail.com.
More from Featured
---
SUNDAYS: SPORTS / ACTIVITIES: • www.CharlotteCheckers.com HOME 2.19 4pm vs. Hershey Bears 3.26 1pm vs. Providence Bruins • www.Hornets.com 3.05 6pm @ Brooklyn Nets 3.12 5pm vs. …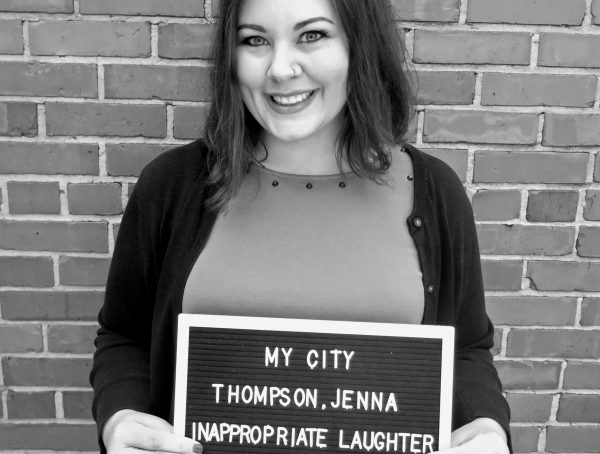 7.5K
  Sarah Pollock (cover illustrator) Michelle Rackley (magazine layout design) James Lee Walker II (columnist) Chris Austin (webmaster) Ellen Gurley (owner / editor) Jenna …

831
www.MyCityMagazine.net P.O. Bo 5606 Charlotte, NC 28299 704-575-6611 ellengurley@gmail.com Facebook & Instagram: MyCityMagazineCharlotte Twitter: MyCityCharlotte • To run an ad in print and digital, contact ellengurley@gmail.com. • To …