November / December 2019
Pet Profile: Axl Hello, readers! I'm Axl, a husky mix that can be almost as high maintenance as the rockstar I'm named after. I'm a social butterfly and my mom says I've "never met a stranger". My original owners couldn't handle me and my 6 siblings, so they left us in a box at Muffler Masters in hopes that we would somehow find a better life. Thankfully, that's exactly what happened. My dad decided to take me home, even though my soon-to-be mom had told him he couldn't have any more pets. I've since learned that it's pretty typical of dad to do what he wants. My mom couldn't resist my charm and fell in love with me right away.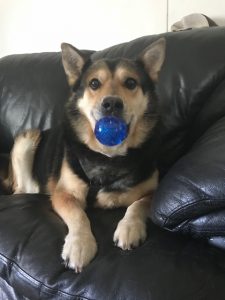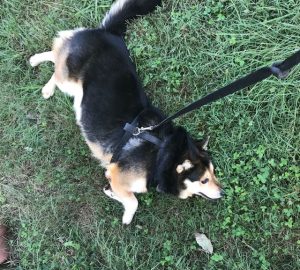 Now let's talk about the fam. I have 2 human sisters, Briana and Olivia. Briana loves to brush my long lustrous mane, and mom always gets annoyed with us because we leave fur all over the carpet. When I just need some downtime, I like to hang with Olivia and watch her play video games. I have 2 feline siblings as well, but sometimes I get a little too frisky when they're around, so I don't get to see them as often as I'd like. I would love to have a closer relationship with my brother Link. He's a not-so-mini "mini-pig". I try to hang with him all the time, but he can be a little overly sensitive. I know one day he'll warm up to the idea of us being as close as brothers should be
Let's discuss the things I love! Walking! I love to walk the trails at the park. Mom and I usually walk the 2 mile trail. I could definitely do the 4 mile, but mom isn't made for this the way I am. I also love playing ball! I have finally figured out that I have to give the ball back so that the human can throw it to me again. I get so excited when mom buys me a new ball! I play with it for about a week, and then I tear it into tons of pieces so I can have another new ball!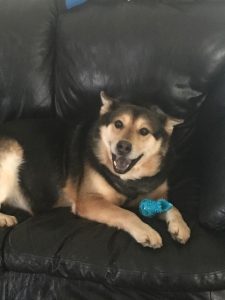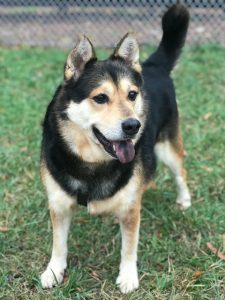 My mom went back to work full-time last year, and this meant that she wouldn't be
around as much during the day to play with me. So now I get to go to this amazing
place called Camp Happy Hound. Mom and dad call it "daycare", which is silly because I'm obviously an adult. Anyway, it's this really cool place where I can hang with my bro's. There's a huge outdoor play area and an indoor play area. So much room for activities! Either mom or dad picks me up on their way home from work, and I conk out in the backseat almost immediately.
Well that just about sums me up! I consider myself to be a real happy-go-lucky
guy. Did I mention that my dad plays the drums in a local band called Trash Room? How cool am I? Oh, also I really hate thunderstorms. I'd like to thank My City Magazine for giving me this honor because I love the spotlight. But honestly, when you shine this bright, who needs it?
Would you like to see your pet's profile in My City Magazine? Email EllenGurley@gmail.com
More from Featured
---
SUNDAYS: SPORTS / ACTIVITIES: • www.CharlotteCheckers.com HOME 2.19 4pm vs. Hershey Bears 3.26 1pm vs. Providence Bruins • www.Hornets.com 3.05 6pm @ Brooklyn Nets 3.12 5pm vs. …
  Sarah Pollock (cover illustrator) Michelle Rackley (magazine layout design) James Lee Walker II (columnist) Chris Austin (webmaster) Ellen Gurley (owner / editor) Jenna …
www.MyCityMagazine.net P.O. Bo 5606 Charlotte, NC 28299 704-575-6611 ellengurley@gmail.com Facebook & Instagram: MyCityMagazineCharlotte Twitter: MyCityCharlotte • To run an ad in print and digital, contact ellengurley@gmail.com. • To …