Rooted Rethinkery
by: Ellen Gurley I get it. You're inclined to not read another article about another eco boutique in Charlotte. That's okay. This author was reluctant to write about another one. Luckily, I didn't have to. This one separates itself from others in many ways and also wants to be inclusive, at the same time. Stay with me.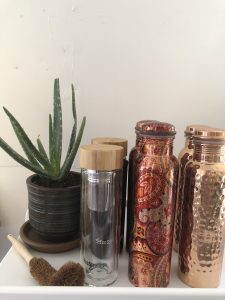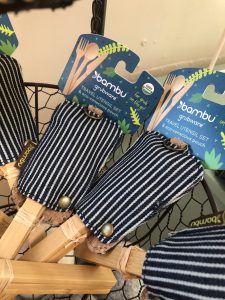 Sourcing makers, from the beginning, who have products that are responsible in the truest sense, Stephanie Woody of the brand-spanking new, local business, Rooted Rethinkery, knows that this is NOT an original concept. Luckily, Charlotte needs it. Market need is the best way to start a business. Living out west, Woody saw more responsive communities in which people brought their own bags to shop, they showed that they care by using reusable water bottles, and she saw filling-stations, for lack of a better description on my part. "Refilling and remembering to always be prepared, knowing your personal responsibility, and really using ethically-sourced and packaged products is not new to any of us." Woody has been doing it for over a decade.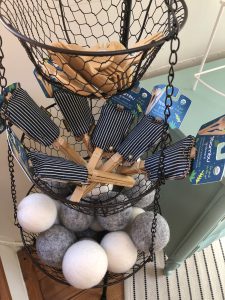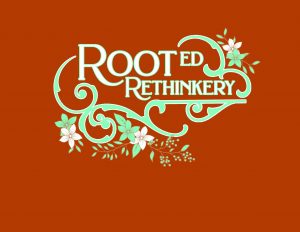 "We all know about the crisis at hand and, while, I am happy to have that conversation," Woody tells me that she is fully content in stepping off of the proverbial soapbox and providing real solutions. "Stop yelling at each other. (Like) here. Would you like this cup that you can take on your daily commute? Can I provide you with this jar to refill your baking soda?" Woody now has the platform, or home base, if you will, to provide real follow-throughs to the (important) questions, such as, "what can I do to be a (more) responsible consumer for that day-to-day item?" Very much so solution-oriented, Woody is not concerned that someone may 'rip off' her concept. She is open to being the catalyst that is shure to make our community more better.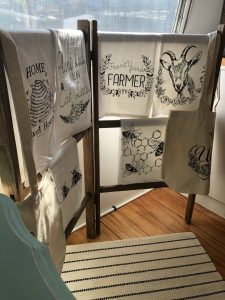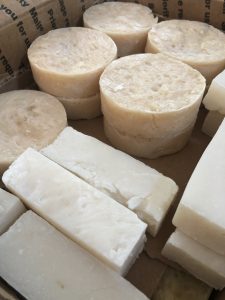 Formerly calling Camp North End home, Woody is a welcomed, shure to be main-stay, shop that is truly being instrumental in "the movement". Most venue owners can only boast dedicating one corner of their store toward "the way". That's okay, you don't have to go full-eco. Do your part, no matter how small the contribution, and luckily, you have just now fallen upon a concept that is fully engrossed in the idea of economic and environmental accountability. She is not there to judge, nor shove any unsolicited education down your gullet. She long stepped off of her above aforementioned proverbial soapbox and is ready to present legitimate alternatives to things she used to b*tch about. Ready to bring back the permanent razor, calling it "the last one you will ever own", and prepared to refill your lotions milkman-style, Woody is readying herself to stay put long enough for you to buy into this "environmental obsession" that my mom's favourite TV station is referring to as a fad.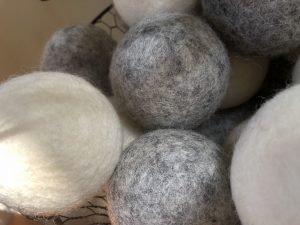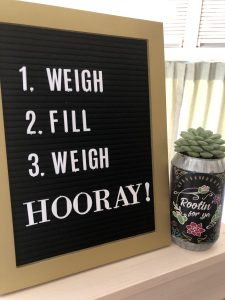 "The goal is for the consumer to begin sourcing better options. We no longer need to rely on single use items", Woody tells me. Unafraid that someone will 'rip off' her idea, she is just delighted to be here laying down roots long enough to make them take on their organic destiny.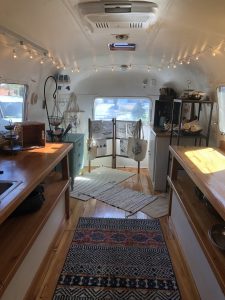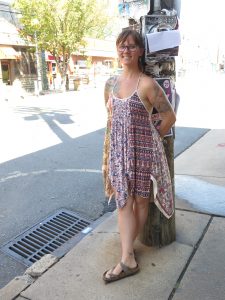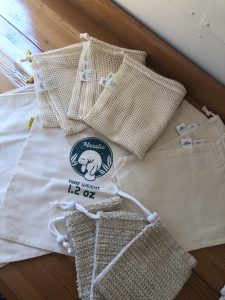 Much like America's new favourite, Swedish teen, Greta Thornberg, Woody has been on the mic for many years; angry that folks just weren't "getting it". Greta and Woody, alike, are now present to provide solutions. "Sustainability is not accessible to (us) all and we don't (all) (yet) make sustainable choices because it is (frankly) a pain in the *ss." Woody 'splains. I agree with her, chiming in that no one wants to go to eight different places. She has multiple longterm plans and with enough community support, I know she will surpass them all.
I did some math today. (It is suspect at best, but my heart is in the right place). I decided that Stephanie Woody is exactly 98.2% completely sustainable, organic, and compostable, beyond the 2X2 plastic window in ONE of her reusable feminine products (which is an understandable exception to the rule).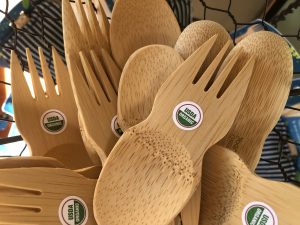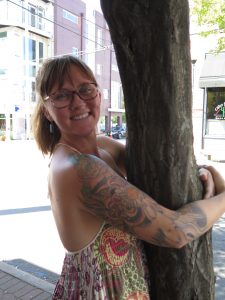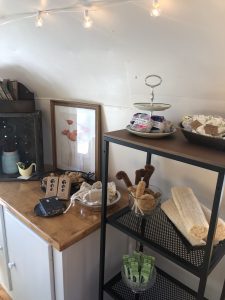 Rootedrethinkery@gmail.com
980-254-2700
Twitter: rooted_rethinkery
Instagram: rooted_rethinkery
Facebook: Rooted Rethinkery
www.RootedRethinkery.com


Rooted Rethinkery
inside Ink Floyd
1101 E. 36th St., Suite 5
More from Community News
---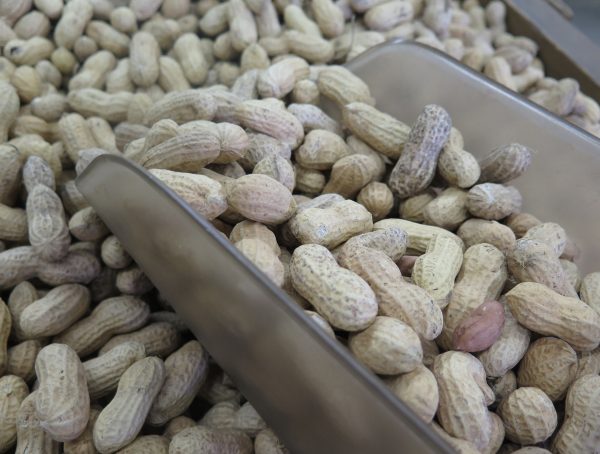 7.4K
MY CITY MAGAZINE FARMERS MARKET LIST: 7th Street Public Market, 224 E.7th St., www.7thStreetPublicMarket.com Atherton Market, 2104 South Blvd., www.AthertonMillAndMarket.com (Tuesdays, Wednesdays, …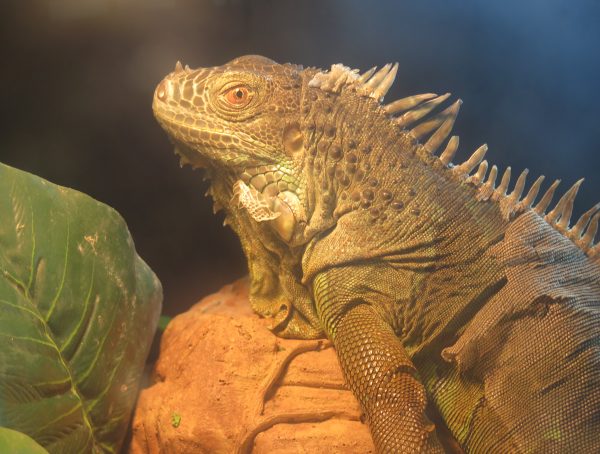 3.3K
Cold Blooded & Bizarre Exotic Pets & Oddities For a little less than a year, Cold Blooded & Bizarre has been …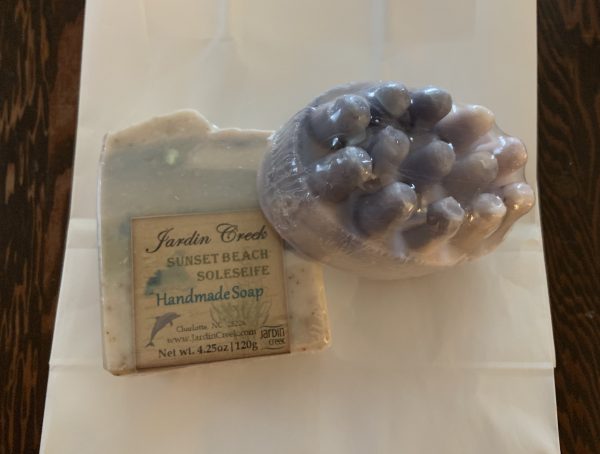 3.0K
Local Product Love Small Business Saturday has come and gone, for 2020, yet it is never out of season to support …