Sept./ Oct. 2019 Pet Profile: Jesse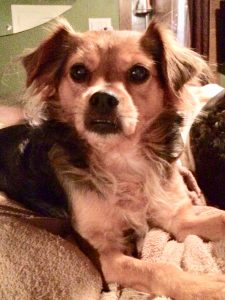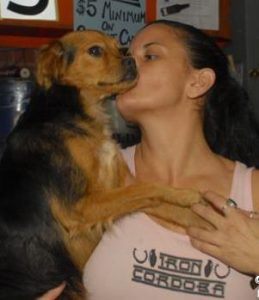 Hey, My City Magazine readers. My peeps doggone told me I've been asked to give you a little intel on my life, so here's what I've got.
HISTORY:
It was a cold, wintery mix on January 19th, 2008 when Uncle Dave found me on the porch and scooped me up.He put me in the tub with blankets to keep me safe and warm. The next thing I remember, a lady named Tracie (I think her friends call her Nasty) held me in her arms. Our eyes met and we fell in love. I have no idea how I ended up on the porch that day, but Mommy thinks I was sent from Heaven. You see Mommy's BFF John was no longer here on earth. He must've known that she felt alone and needed unconditional love…Poof and there I was. There were 2 factors that helped determine my name. 1. The day I was found, Mommy was attending a funeral for her friend Jesse and 2.John's favorite song was Jesse's girl. Jesse was the perfect name to honor them both.
FAMILY LIFE:
Mongrel, Jesse Bean and Chin Chin are some of my nicknames. Daddy likes to call me Jesse The Bad and says I'm funny looking, but that's just his way of telling me he loves me. I first lived with Mommy and my older brother Felix. Being a finicky feline, he's the one who taught me the importance of ninja fighting skills. We then moved in with Daddy and my step brother Mack and it was the shiznit! Mack loved to play with my adorable self. He was the guard dog and showed me the ropes. When both Felix and Mack crossed the rainbow bridge, I knew it was time for me to put my big girl panties on and run the show. So now I'm the ringleader of this family freak show.
My sister from another mister is named Booty and boy does she love her toys like they were her babies. Definitely the maternal type, unlike myself, who prefers to shake and kill the toys walking away like a badass beast. Then there's this "random" that showed up and never left. His name is Mick and he is "BRO-tastic" for sure. They probably should've named him Brad or Chad, but whatevs. And rounding out the gaggle is my cuz, Chloe, who is an American Dingo. I think she looks like a deer…I mean, for real, I think she's a deer…and I think her eyes are a little crossed.EMPLOYMENT:
My first job was the bar greeter at The Chop Shop in NoDa. I snuggled in my bed underneath the bar ice well while mom made drinks and as the customers walked by. I came out to greet them to make sure they were having an amazing time. My best job suddenly ended when the big bad brown particle board apartments came and took it over. It was the worst day ever ever, but Mommy has a new gig over at The Shed Amphitheater and it looks like I'll be coming out of retirement at the next venue! *fingers crossed"FAVORITE THINGS:
Hopping in the back of Mom's FJ and hitting the beach is where it's at. Nothing beats the sand in my paws, waves crashing, and the smell of the ocean to help me unwind after the long drive. But my absolute faaave is going to 300 East to see Aunt Kris! She is the best chef in town and makes the tastiest dog treats (Grrrunch). Of course, I share with my siblings, because Mommy raised me right. But what I really want to say to them is "Nah G…ALL the treats are for me"!! Know what makes me feel on top of the world? Mommy singing silly songs to me and telling me I'm the love of her life. I can't tell Daddy, because I'm sure he thinks that he's the number one in her life… but come on folks look at this face: these teeth…this underbite…my fluffy tail. I could go on and on.
Sorry, y'all, but I have to cut this short. I smell Mom cooking up a storm and I'm on floor clean up duty. Thanks for reaching out and if you need to know more about my awesome life, have your people call my people. PEACE OUT, My City Magazine, readers. Keep them paws up! Jesse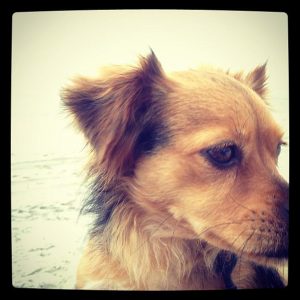 Would you like to see your pet's profile in My City Magazine? Email EllenGurley@gmail.com
More from Featured
---
SUNDAYS: SPORTS / ACTIVITIES: • www.CharlotteCheckers.com HOME 2.19 4pm vs. Hershey Bears 3.26 1pm vs. Providence Bruins • www.Hornets.com 3.05 6pm @ Brooklyn Nets 3.12 5pm vs. …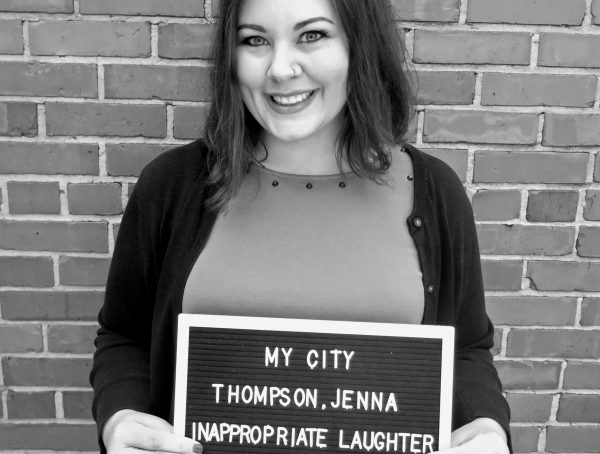 7.5K
  Sarah Pollock (cover illustrator) Michelle Rackley (magazine layout design) James Lee Walker II (columnist) Chris Austin (webmaster) Ellen Gurley (owner / editor) Jenna …

831
www.MyCityMagazine.net P.O. Bo 5606 Charlotte, NC 28299 704-575-6611 ellengurley@gmail.com Facebook & Instagram: MyCityMagazineCharlotte Twitter: MyCityCharlotte • To run an ad in print and digital, contact ellengurley@gmail.com. • To …