Tommy's Pub
by: Ellen Gurley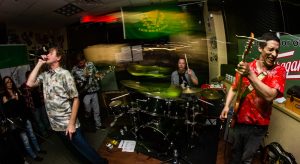 The owner of Tommy's Pub, Jamie Starks, had to say goodbye to the first location (at 2007 Central Avenue) in 2016. Originally owned by Tommy Karras, then Jim McNally, for whom Starks worked for about ten years, the first building was sold. Folks were angry. They blamed gentrification. Those were both logical responses. Starks, however, just focused on finding a new space in which to reopen. In 2017, with his partner, Stacy Badger by his side, he did just that. Selecting the corner unit in the strip of Eastway Crossing Shopping Center, they are back up and running. If you patronized the first one, you'll recognize a lot of the décor and the faces. (Make shure to check out the bar which features a collage of pictures by Tricia Coyne's. Her book "Last Call" showcases decades of customers and was assembled and resin-covered by Heather Alexander and Tyler Broome.) The 3124 Eastway Drive (Suite 710) reincarnation has more free parking than any other music venue in town and NEVER charges cover affording you the opportunity to easily see local acts in an intimate environment that a lot of people call "home".
Jason Renegar, of the Flight Risks, tells My City Magazine, "I love Tommy's! Jamie, Stacy, and all the folks there are the real deal. For a smaller venue, we always get a big show feel with the intimacy of a good old family pub. Even when we aren't playing, they are welcoming and accommodating. Feels like home."
Mark Ervin of Boron Heist is a legally blind musician in town that says "I have tons of positive things that I could say about that place. It has the most handicap accessible floor plan (of any other venue I play), the parking and entrance are great, and they have the most outgoing bartenders / operators around. It is a very welcoming pub where multiple subcultures can come together as one. Jamie and Stacy are awesome people and they run a very nice tension-free mingling spot. It feels less like a business and more like a community. You feel less like a customer and more like a participant (in something wonderful)."
"Tommy's Pub makes me feel like I'm home," Tiff Tantrum of No Anger Control says. "I feel safe and cared about as soon as I cross their threshold. Jamie and Stacy are truly there for this community. We are blessed to have them!"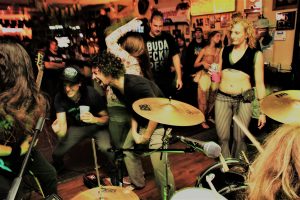 Mark Lynch, the former booking agent for Tommy's Pub, simply says that it is "one of the last old school dive bars." I know he meant in Charlotte, but I think I have seen a lot of nationwide venues with a quaint atmosphere fall to the wayside as larger ones come in. Starks is constantly celebrating his neighbours like VisArt Video. He loves what is happening in that area and genuinely wants you to come check it out. You can often see one of the owners of the EastSide Local Eatery, another business in the strip, in there. Brenda Lee Gambill says that she loves the fact that she is a part of this community. "Tommy's is a local treasure. Jamie runs a comfortable place to unwind. (They have a) great staff with good live music regularly."
Here's the deal. Y'all get mad about old places getting plowed, yet I've yet to see most of y'all at (the new) Tommy's Pub. Are you still championing the Thirsty Beaver for staying put and continuing to wave their proverbial middle finger at all of the growth around them? That's a good reason to go visit Tommy's. Were you scared you were going to lose the World Famous Milestone Club recently? Then you get it. Go to Tommy's. Are you still supporting Amos' after they have moved multiple times to stay open? Yep, I'm going to say go to Tommy's. Were you crushed when you lost the Double Door Inn and Philosopher Stone? You should probably GO TO TOMMY'S. This writer and so many more individuals can say that this is their favourite place to catch a show. You should join them there.
Images Joseph Prater at Wandering Wizard Photography
1. Vortex of Old Men
2. Henry Theiker, Isti Nemethy, Charles Christian, Erica R., Tomi Gulden, Patric Buckley, Legan Collins, Darrin Laberdia
3. The Negulators (Jeff Floyd, Chris Mitchum)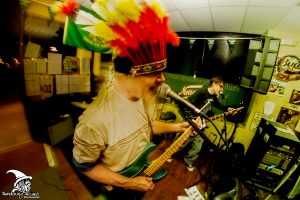 • Sundays @ Tommy's Pub: 1st Sundays "Reflexions" w.DJs Velvetine, Sanity Ana, & Tech Bat
• Tuesdays @ Tommy's Pub: 2nd Tuesdays Songwriters Showcase
• Wednesdays @ Tommy's Pub: karaoke w.DJ Michelle Ma Belle
• Thursdays @ Tommy's Pub: 1st Thursdays open mic w.Smelly Felly
• Sat., July 13th @ Tommy's Pub: Van Huskins (CD release)
• Sun., July 14th @ Tommy's Pub: Morganton, Hopeless Otis, Something Went Wrong
3124 Eastway Dr., Suite 710, Charlotte, NC 28205
For booking message the Tommy's Pub Facebook Page.
More from Charlotte People
---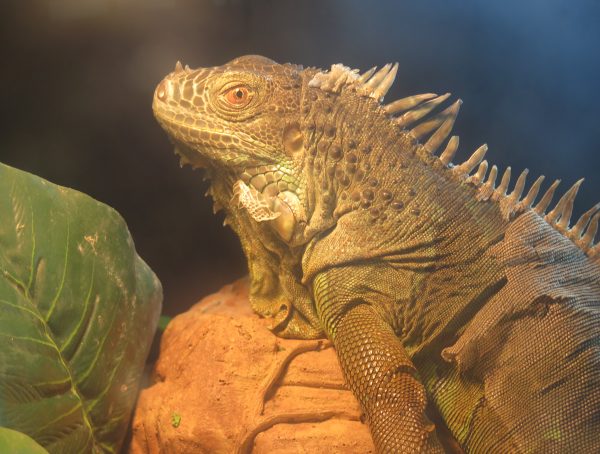 3.3K
Cold Blooded & Bizarre Exotic Pets & Oddities For a little less than a year, Cold Blooded & Bizarre has been …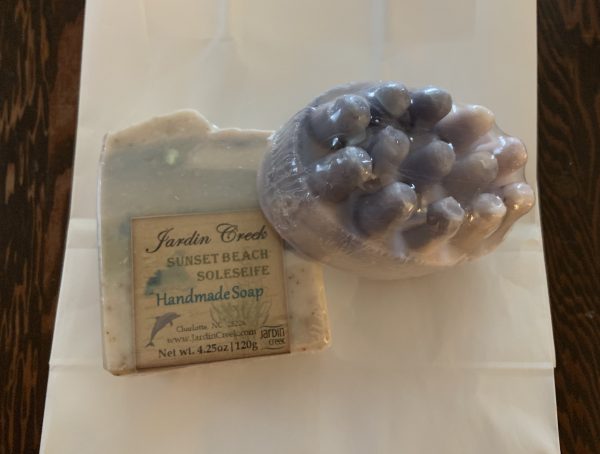 3.0K
Local Product Love Small Business Saturday has come and gone, for 2020, yet it is never out of season to support …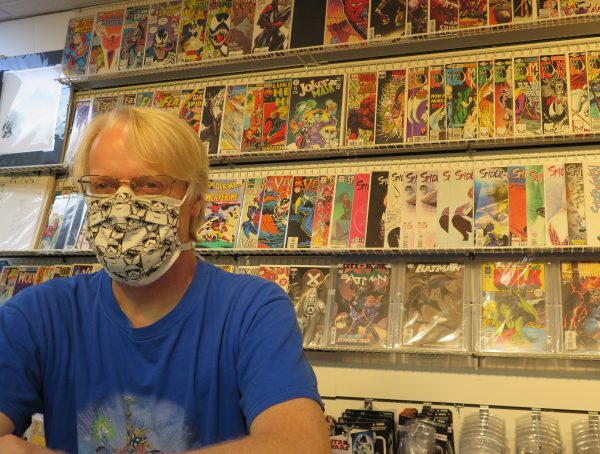 2.8K
Rebel Base Comics & Toys It has been decades since Troy Hasbrouck opened his first location of Rebel Base Comics …