Deborah Triplett
by: Ellen Gurley
It's far from difficult as a journalist to NOT insert yourself in the subject's narrative, especially when you own the fluffiest of advocacy publications in town and you only print editorials. That being said, it is about to get warm and it is going to be fuzzy. I have known Deborah Triplett for many years and for all of which, I wanted to be(come) her. I am quite the wanna be. She is the epitome for empowerment of the less represented, the embodiment of community stewardship, and she possesses a creativity and drive to be marveled.
One afternoon, before my shift was about to end for the day at 300 East Restaurant, Deborah walked in. This wasn't uncommon at all, however this time was different. As I was seating her and her brother, Ricky, I was about to ask her how she was, but she had little, or no, poker face that day. She leaned in and told me that she just found out that she had Cancer, prefacing it with don't tell anybody. I was frozen, but mentioned something about modern medicine miracles or some crap. I had three shifts drinks that day.
For weeks, she waited until she was ready to share with the world. At which point, the outpouring of love was so generous that I almost drowned-ed from the waves. I, too, waited, until she told her story and other media outlets celebrated her. One quote stuck with me and I believed every ounce of its sentiment. In April, she told www.CharlotteFive.com that she was going to "kick its *ss (no matter) what(ever) it takes". Back in February, Emma Way, editor of www.CharlotteMagazine.com, said "Triplett is battling Cancer with an army of pearly whites-and winning." I knew she was right. Getting wind that she HAD indeed kicked its *ss was the best news I'd heard since… I literally don't know.
I reached out to a few of her amazing local colleagues. A few were shook (like something had "happened"). I realize now that I should have lead with that. Her tribe is huge, but I am lucky enough to have caught up with, and also know, a few of them. "I am glad that Deborah is still with us. She has been very ill with Cancer. She is a fantastic gardener. Magical even." musician and activist Phoenixsong Alysia Stellamaris shared with My City Magazine.
Sought-after stylist and make-up artist, Kymm McLayne, had to say that "Deborah is the epitome of an artist with an open mind and heart. She's a fearless force AND a vocal voice. Whether she is defending, advocating, or conquering social injustice, her sense of equality is only surpassed by her bad*ss style."
I met Deborah when she was working at the magazine SKIRT and I was at a visitor publication (TRIP). I loved everything about SKIRT and fell in love with her photography on the spot. I was lucky enough to have had a post-pregnancy, breastfeeding (gasp) photo shoot with her. I won a raffle for the Light Factory, which many of you would not know about, if it weren't for her. (Spoiler: it is a photography studio with which any Charlotte resident should become familiar. Also, she invented www.YardArtDay.org, which is every year here in Charlotte on Labor Day. She rallies residents to erect ANY type / medium of art in their yards. The locations are mapped out pre-event upon registration and you can make an entire weekend out of enjoying the installations. You're welcome.)
Tom Hanchett, everyone's favourite historian, echoed this in saying that "Deborah Triplett's Yard Art Day is brilliant on so many levels. It says that art is about DOING, not just displaying. It says art is not merely the province of curators and colleges, but belongs to all of us. DO art … in public." (Editor's note: Ugh, his words are so much better than mine.)
One My City Magazine employee wanted in on the article, upon hearing what was on the desk for this issue. Mandi Brown, resident health nut, tells us that she "met Deborah many years ago whilst sitting at the bar of Pewter Rose. I knew who she was before I approached her. Most people in Charlotte know Deborah. She is an intricate and purposeful part of our artistic landscape. When I approached her and told her I was a hair and makeup artist and that I love her work, much like a star-struck fan, she was so kind, appreciative, and humble. Since that day, we have kept in touch. She has even photographed me and my son and we have spent some lovely, quality time together."
"One of the best moments was attending last year's Yard Art Day "live art" wherein a houseful of women dressed up as the Handmaid's Tale cast." Mandi continues, "I was filled with pride as we walked out in silence. A crowd of people, including the local news, were standing out front to see it. All I could think was, Deborah can make some amazing magic happen. She REALLY made people show up. She is one of my favorite people in Charlotte, compete with a smile and laugh that will fill a room and (take up space in) your heart." Crap. And I thought I had a girl crush on her. Calm it, Mandi.
When I ask people about Deborah Triplett, majority of folks don't really mention her professional accomplishments, just the ways that she betters our region and, in turn, the world. They just want to speak to her character and that speaks volumes of who she is as a person. "Deborah shares her view of the world through her heart's filters: grace, beauty, compassion, and love. She's a kind soul and a champion of equality. When I think of DT, I see her brilliant smile and her gorgeous, red lips." Kelly King, longtime friend of hers and realtor at www.SavvyCharlotte.com tells me. Heck, everyone loves her. If this isn't a living case of "love wins", I don't know what is.
– Not the end. That new beginning / happily ever after, tho.
www.DeborahTriplett.com
www.LightFactory.org
www.YardArtDay.org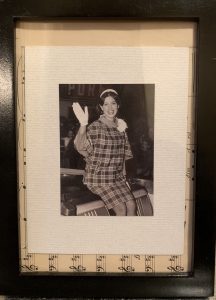 More from Charlotte People
---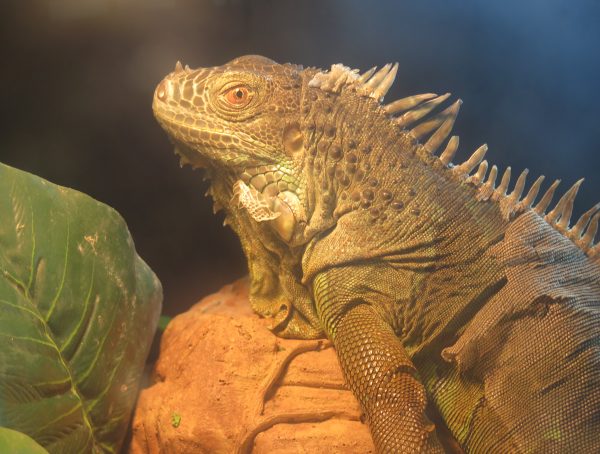 3.1K
Cold Blooded & Bizarre Exotic Pets & Oddities For a little less than a year, Cold Blooded & Bizarre has been …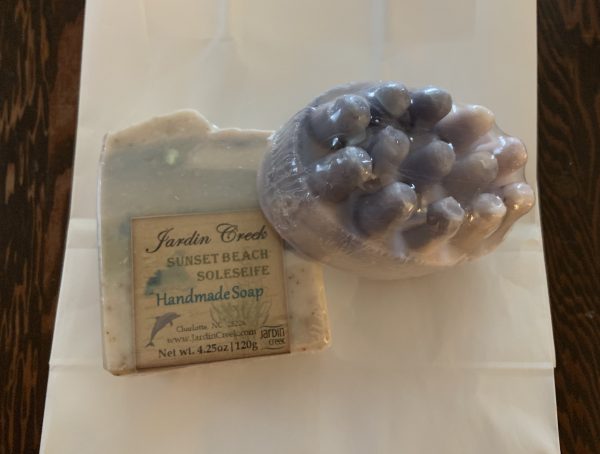 2.9K
Local Product Love Small Business Saturday has come and gone, for 2020, yet it is never out of season to support …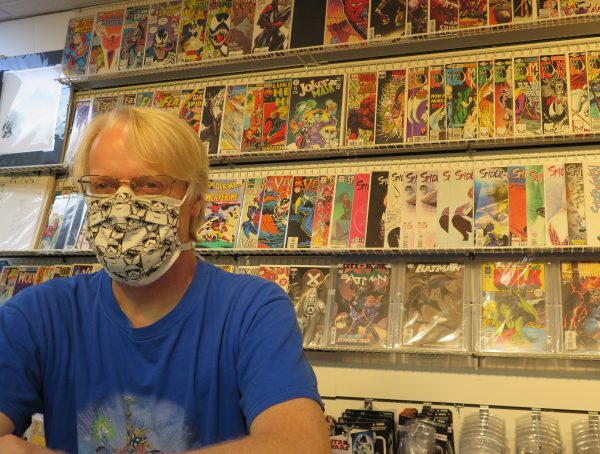 2.6K
Rebel Base Comics & Toys It has been decades since Troy Hasbrouck opened his first location of Rebel Base Comics …