Pet Profile
Willow
My name is Willow Whilden-Spencer and I am a rescue Rottweiler who lives in Windsor Park. I was born on Election Day in 2015, so I care a lot about my community. I've been told I have really good eyebrows.
When I was younger, I lived on a farm where I played with a lot of other dogs and horses. I learned quickly that when I do good things I get treats. My favorite rewards are peanut butter bites, but I'll eat anything – including strawberries from my grandmother.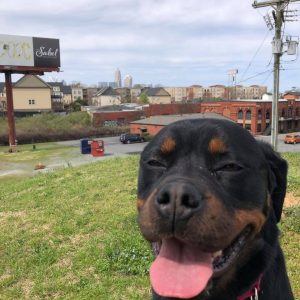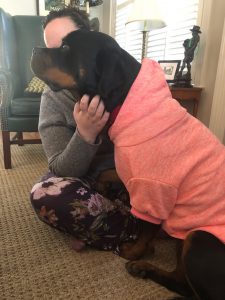 Earlier this year I came to live with a wonderful family in Charlotte, where they treat me like a queen. There are a lot of things I'm getting used to since I moved to the big city. We don't have runners or bikers out on the farm, so I may get excited and bark at them every now and then.
However, I've made a lot of new friends at the dog park, including Boone, Bruno, and Momo. I've also been walked in a bunch of neighborhoods, including Midtown, Belmont, Plaza-Midwood, and Uptown.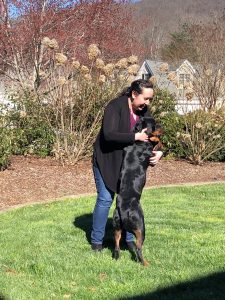 I love the greenway and public parks are my favorite place to poop (don't worry, my dad always picks it up for me). If I could vote, I would vote for humans who will complete our greenway network, and make sure there are parks in every neighborhood so all dogs have a chance to play outside and be healthy.
Humans like to tell me that I'm one of the best behaved dogs they know. I rarely bark. I'm easy to spot at a park or on a greenway: if my mom is walking me, I'll have on my pink sweater. If I get a chance to meet you, I'll want to shake your paw so I can practice for when I walk for county commission. I already have a campaign slogan: Barks for Parks!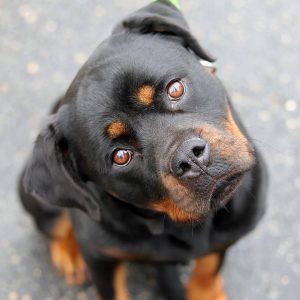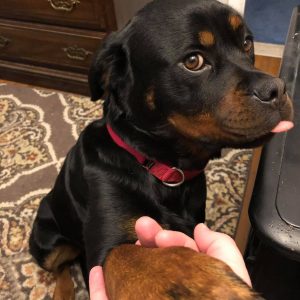 Would you like to see your pet's profile in My City Magazine? Email EllenGurley@gmail.com
More from Featured
---
SUNDAYS: SPORTS / ACTIVITIES: • www.CharlotteCheckers.com HOME 2.19 4pm vs. Hershey Bears 3.26 1pm vs. Providence Bruins • www.Hornets.com 3.05 6pm @ Brooklyn Nets 3.12 5pm vs. …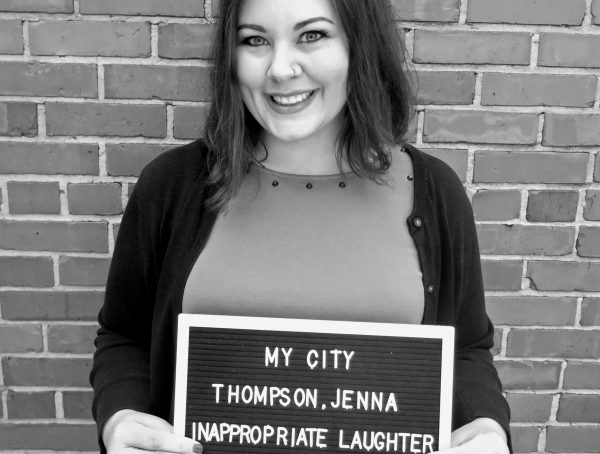 7.5K
  Sarah Pollock (cover illustrator) Michelle Rackley (magazine layout design) James Lee Walker II (columnist) Chris Austin (webmaster) Ellen Gurley (owner / editor) Jenna …

831
www.MyCityMagazine.net P.O. Bo 5606 Charlotte, NC 28299 704-575-6611 ellengurley@gmail.com Facebook & Instagram: MyCityMagazineCharlotte Twitter: MyCityCharlotte • To run an ad in print and digital, contact ellengurley@gmail.com. • To …