EastSide Local Eatery
photos: Ellen Gurley
words: Mandi Brown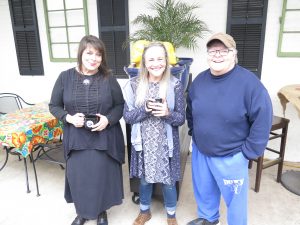 The dynamic duo of Brenda Gambill and Gina Stewart have been gracing Charlotte with their many talents for over thirty years. I have been fortunate enough to know them for many of those years working with them in many capacities over my time here in Charlotte. We waited tables together at Pewter Rose in the early 2000's, when Brenda was the illustrious hostess and Gina was the bartender. Brenda and Gina have been creatives in the local scene being actors, musicians, entrepreneurs, and community builders. Once "Volatile Baby", they performed as the band "Doubting Thomas" in the earlier days of Pewter Rose, along with many other high profile bands of the time. I had the pleasure of working with them on stage, doing hair and makeup at the Booth Playhouse for their highly acclaimed play Wildwood Flowers, the story of the Carter sisters. Taking it way back, they played at the Moon Room eons ago. Gina is a well known actor and has been seen in many shows, Walking Dead and Homeland being a couple of the most recent.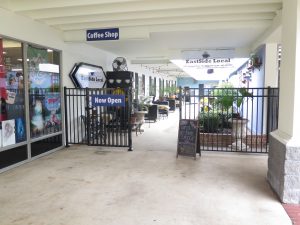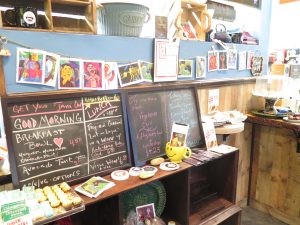 I take you on this tour down memory lane because these gals never cease to amaze me. Recently, Gina and Brenda opened a dreamy, little business called EastSide Local Eatery. This new endeavor is with Penny Craver, owner of the Dish in Plaza-Midwood and former owner of Tremont Music Hall (you may have heard of her haha). They have been looking to do this for a while. When Gina and Brenda sat down with me on their cozy patio to talk over one of their delicious coffees, they tell me that it was all about timing They had to find the right place at the right time. Folks, I think they found the right place for sure. They grabbed up a little spot in the shopping center on Eastway Drive, Eastway Crossing, right beside the Visart Video. Other neighbors are Portofino's, the Atlantic Farmer's Market, and Tommy's Pub. The location they now inhabit used to be a storage area for the shopping center. Believe me when I tell you, it does not look like that any more! These chicks have worked some magic and put in some elbow grease and love, all while sourcing area craftsmen and handymen (and handywomen). They pulled off a sweet and homey corner of the world.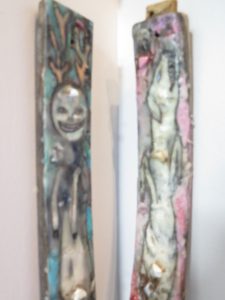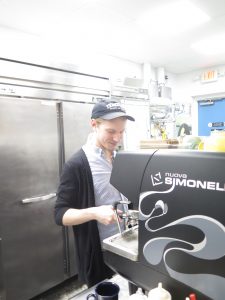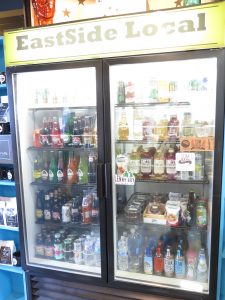 Penny, Brenda, and Gina used knowledge from their many years in the service and restaurant industry, as well as their expertise in fine foods, to craft the menu at EastSide Local. Brenda has long created raw foods and juices for Common Market and her own personal Raw Foods business "Over the Moon". This love of fresh and clean foods became the basis for the menu. Raw, vegan, and vegetarian food options, clean juices, smoothies, and locally-sourced coffee drinks compose a majority of the menu. They carry local Kombucha from Lenny Boy and Sumbucha, coffee from Charlotte Coffee and Enderly, and yummy cookies from Sweet Girl Cookies just to name a few.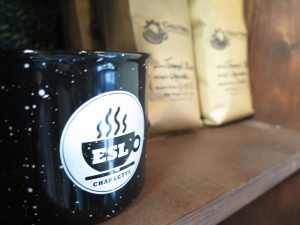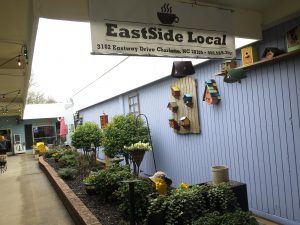 The goal of EastSide Local is to incorporate the artist and local community in every way possible. Some of the wares sold at the store are art by Rebecca Jones and her daughter Ali, "Alitao", original works from "Bugs!", and bird houses. Artists in residence are from the Asheville Creative Arts (ACA). They plan on booking musicians on the patio very soon. This is great since the big furniture is on wheels and can be moved around to accommodate different types of events. These gals thought of it all. They tell me that the goal of EastSide Local is to bring the community together and create a space of diversity rooted in the neighborhood values they hold dear. The space is for building up others and supporting local. Everyone is WELCOME. They did as they promised, because Gina, Penny, and Brenda are nothing if not authentic and consistent. They are bringing wholeness to the neighborhood. I look forward to the GRAND opening coming this spring just in time to enjoy the beautiful weather, live music, and fresh treats. See you at my new favorite spot. Oh, and they are available for private parties and events.
• Saturdays @ EastSide Local Eatery & VisArt Video: 10am-12pm Morning Matinee – cupcakes, cookies, coffee, conversation, & cartoons
www.EastSideLocalEatery.com
www.Facebook.com/EastSideLocalEatery
www.Twiiter.com/EastSideLocal1
www.Instagram.com/ESLEatery
980-585-2957
3102 Eastway Dr., Charlotte, NC 28205
More from Charlotte People
---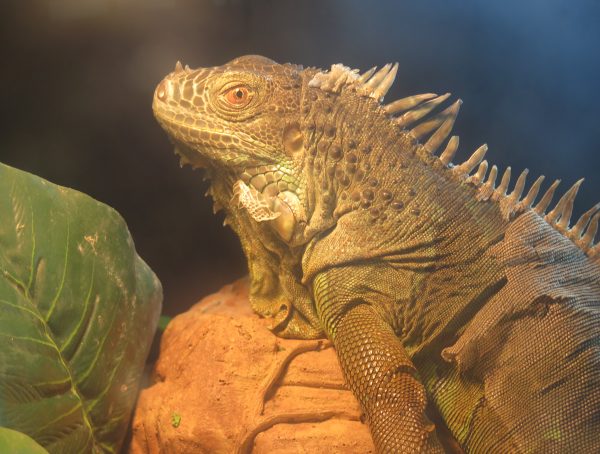 3.0K
Cold Blooded & Bizarre Exotic Pets & Oddities For a little less than a year, Cold Blooded & Bizarre has been …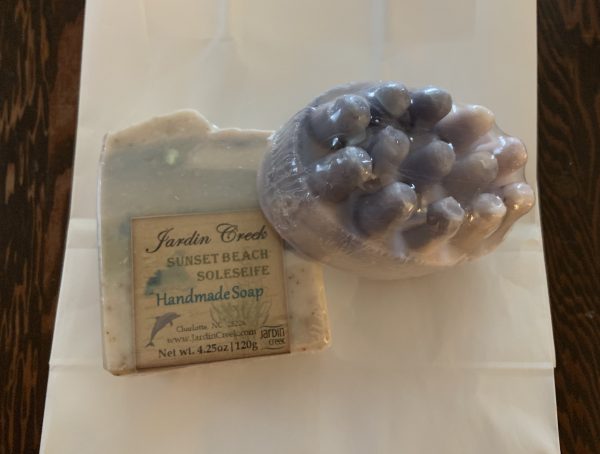 2.7K
Local Product Love Small Business Saturday has come and gone, for 2020, yet it is never out of season to support …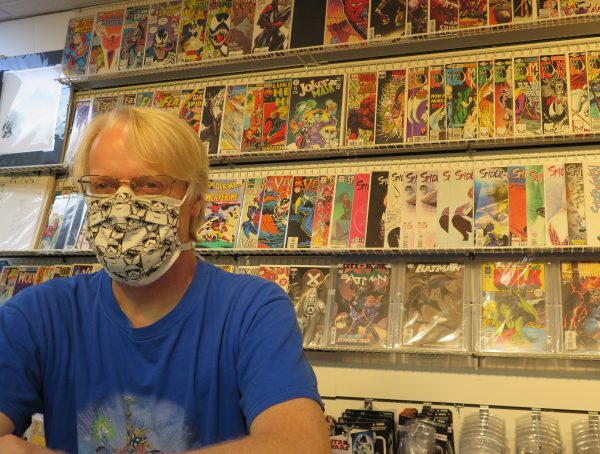 2.5K
Rebel Base Comics & Toys It has been decades since Troy Hasbrouck opened his first location of Rebel Base Comics …