Pet Profile March / April 2018: Loki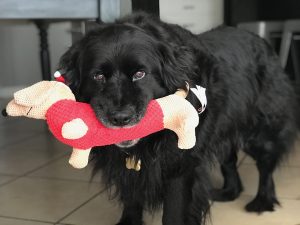 Hey there all my friends.  My name is Loki, as in the God of Mischief, but over the years I have acquired many more names…. Loki Lou, Bubba Lou, Big Bubbs, just to name a few. My mom, 'Chelle, mostly calls me sweet face, because… well you can see.  She also says I am the sweetest soul in the world……I just love when she sweet talks me. I have a sister, Ginger and we were rescued together over 11 years ago. Everyone knows us as "The Boo's" and we are the VP's of my mom's company Clear Design. Mostly we lay on our beds in the studio and snore loudly, but someone's got to do it. My favorite things are MY TOYS and I have a lot of them.  Mom had to upgrade my toy box because my old one was too small. I love being outside in the garden with my mom or having a lazy movie day snuggled up with mom and Ginger. One of my mom's friends asked if she named me Loki, because I am so low-key….lol. I am pretty low key, but I am also a fighter.  In my 11 and 1/2 years, I have beat parvo, lymphoma and a tumor in my eye. So you see, I am a chill guy, but I don't plan on going anywhere anytime soon. Besides, who would eat all the treats and pup cups mom brings home…. Not Ginger! Well all of my friends, all of this chatting has wore me out. I guess it's time to go to work with mom. I love you all.  This is sweet face, signing out for now.
PS: Ginger says hey ya'll.
More from Featured
---
SUNDAYS: SPORTS / ACTIVITIES: • www.CharlotteCheckers.com HOME 2.19 4pm vs. Hershey Bears 3.26 1pm vs. Providence Bruins • www.Hornets.com 3.05 6pm @ Brooklyn Nets 3.12 5pm vs. …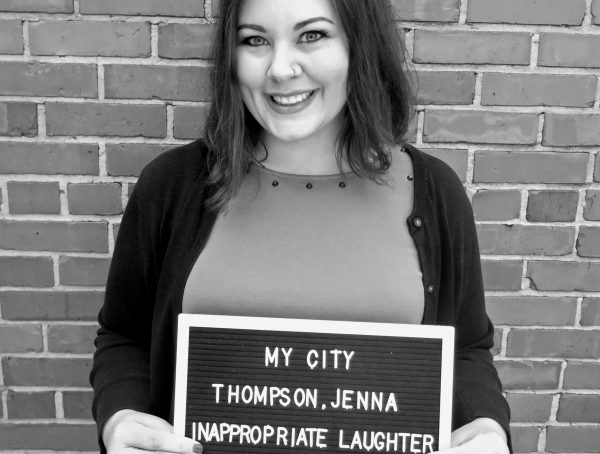 7.5K
  Sarah Pollock (cover illustrator) Michelle Rackley (magazine layout design) James Lee Walker II (columnist) Chris Austin (webmaster) Ellen Gurley (owner / editor) Jenna …

831
www.MyCityMagazine.net P.O. Bo 5606 Charlotte, NC 28299 704-575-6611 ellengurley@gmail.com Facebook & Instagram: MyCityMagazineCharlotte Twitter: MyCityCharlotte • To run an ad in print and digital, contact ellengurley@gmail.com. • To …