My City Magazine Pet Profile
Jan. / Feb. 2019 – Sky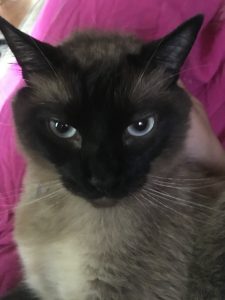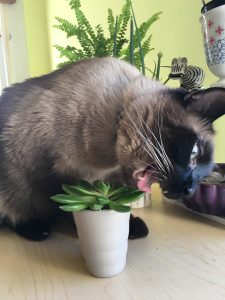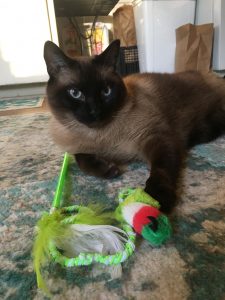 Ohhhh! Well, hello there, friends, foes, and furries! Sir Sky here, ruler of the household. Don't tell my human, though. She thinks she's in charge. My human is really funny like that. Anyways, more about me, The Siamese King of Elizabeth. I recently celebrated my 3rd birthday on Halloween, which happens to be my human's favorite holiday. She tried (silly human) to dress me up for the occasion, but I wasn't having it. I'm in charge, here, lady! Mrrrrowwwww, I will bite you. I used to scratch my human a lot, but I've been trying to be nicer. Now that I'm 3, I can't act like a baby anymore. I still nibble her, though, when we are playing with my favorite squaking bird toy and I'm having a freaking blast. If she turns around to do something else, I give a quick chomp on the ankle or calf. Highly recommend this method of attention reclaiming. If she yelps or squeaks, I know I've bitten just the right amount. Let me tell you, it is so satisfying! Sometimes, she'll squirt water on me to retaliate. I hate that, so sometimes, I'll retaliate by pushing stuff off the mantle or eating a plant and then puking on the edge of a rug, preferably in a spot she wont notice until she steps in it. Very entertaining. My human is pretty loud, so I don't talk much. Apparently other Siamese are very chatty, but not me! Occasionally I reveal to my human my sing-song kitty voice, but not too often. I much prefer to communicate non-verbally. Less chatting, more action, yaknowwhatimean?
Honestly though, this is the best human I've ever had. I had two other homes to rule as a kitten, but neither house could handle me. So just after my 1st birthday, I was rehomed to my current human and SHE IS A KEEPER. Finally, a human that can handle me! I think it's because we have so much in common, personality wise. She just gets me! We are both pretty moody. The human who people call Mignon Ibrahim, likes to blame it on the fact that she's an Aquarius, but I think that's nonsense. Humans are so funny! My human and I both love fuzzy blankets and sunshine. I like to jump out the window and sit on the roof, but the human never joins me. Sometimes, I'll bring her a gift, like a bird or mouse, which sends moody human into a wild frenzy! When I'm not chilling on the roof, I like to be as close to my human as possible. I like to watch her at all times and follow her around. Usually, she's doing crafts or playing with tarot cards. She spends a lot of time in the kitchen creating meals that she takes pictures of. I don't like it when she leaves the house, so sometimes I'll wait in the foyer to block the door. Unfortunately, she's much bigger than I am, so she can usually escape regardless of my hostage taking tactics. Time for a nap. Signing off, King Sky. MEOW!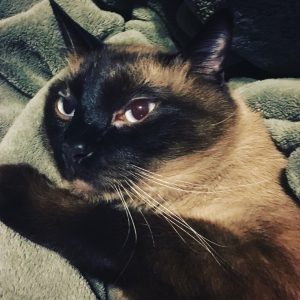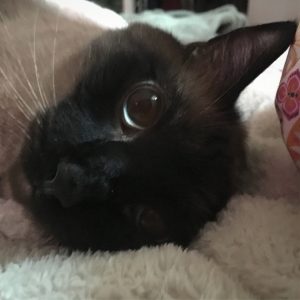 Would you like to see your pet's profile in My City Magazine?
Email ellengurley@gmail.com
More from Featured
---
SUNDAYS: SPORTS / ACTIVITIES: • www.CharlotteCheckers.com HOME 2.19 4pm vs. Hershey Bears 3.26 1pm vs. Providence Bruins • www.Hornets.com 3.05 6pm @ Brooklyn Nets 3.12 5pm vs. …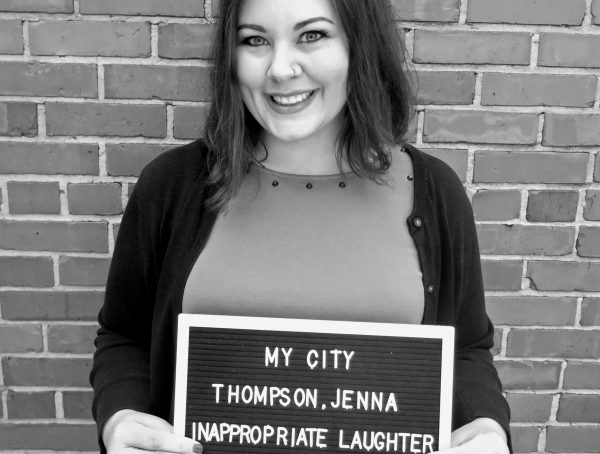 7.5K
  Sarah Pollock (cover illustrator) Michelle Rackley (magazine layout design) James Lee Walker II (columnist) Chris Austin (webmaster) Ellen Gurley (owner / editor) Jenna …

831
www.MyCityMagazine.net P.O. Bo 5606 Charlotte, NC 28299 704-575-6611 ellengurley@gmail.com Facebook & Instagram: MyCityMagazineCharlotte Twitter: MyCityCharlotte • To run an ad in print and digital, contact ellengurley@gmail.com. • To …