Core Designs
by: Ellen Gurley
photos: courtesy of Core & Justin Driscoll
Nov. / Dec. 2017 issue of My City Magazine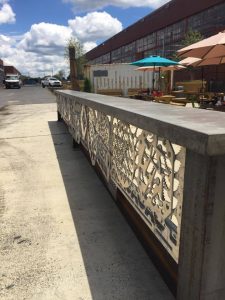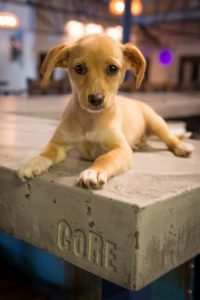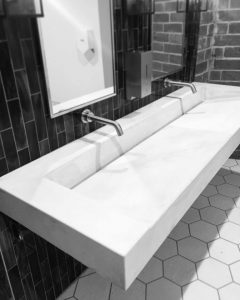 Hollis Nixon and Brendon Bryant are the people behind Core Designs in Charlotte. Their shop and showroom is located just shy of NoDa on Service Street. COncrete REimagined is their hashtag and their mission statement all wrapped up in one simple phrase. If a discussion about concrete hardens your grey matter, let me assure you that it is anything but boring in 2017, with any colour in the rainbow that can be matched. Indoors or out, concrete is one of the most durable materials around, retaining its original look and integrity essentially forever, and, due to its liquidity, it can be formed into any shape imaginable.  Plus, if you like it green, they use thirty-five-percent recycled materials and precise measurements, reducing waste to a near zero. Cranking out organic, residential and commercial orders weekly, Core stays quite busy.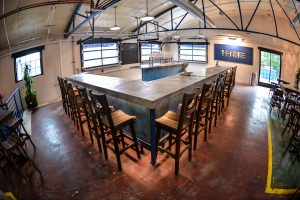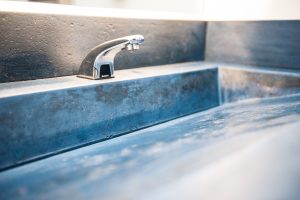 Core was the group behind all of the concrete designs at Catawba Brewing, providing interior and exterior bar tops and the cobalt blue vanities in their restrooms. They do everything, including the kitchen sink, and they don't stop at fireplaces, ping pong tables, or corn hole sets with your logo. "You think it, we design it," Hollis says about anything that you can come up with for your home or company. Make an appointment to discuss your next project or business concept with Core Designs today.
hollis@coredesignsonline.com
brendon@coredesignsonline.com
www.CoreDesignsOnline.com
www.Instagram.com/CoreDesignsCR
www.Twitter.com/CoreDesignsCR
www.Facebook.com/CoreDesignsCR
You might also like
---
More from Featured
---
SUNDAYS: SPORTS / ACTIVITIES: • www.CharlotteCheckers.com HOME 2.19 4pm vs. Hershey Bears 3.26 1pm vs. Providence Bruins • www.Hornets.com 3.05 6pm @ Brooklyn Nets 3.12 5pm vs. …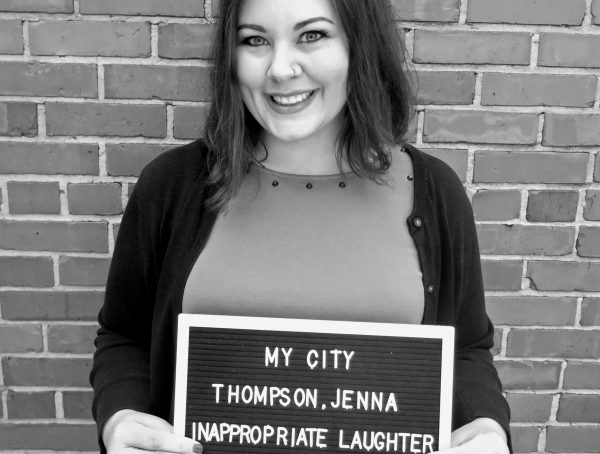 7.5K
  Sarah Pollock (cover illustrator) Michelle Rackley (magazine layout design) James Lee Walker II (columnist) Chris Austin (webmaster) Ellen Gurley (owner / editor) Jenna …

831
www.MyCityMagazine.net P.O. Bo 5606 Charlotte, NC 28299 704-575-6611 ellengurley@gmail.com Facebook & Instagram: MyCityMagazineCharlotte Twitter: MyCityCharlotte • To run an ad in print and digital, contact ellengurley@gmail.com. • To …