Trash Room: Whiskey and Bad Decisions
words: Becky Huskins
photo: Laurel Steele
Nov. / Dec. 2017 issue of My City Magazine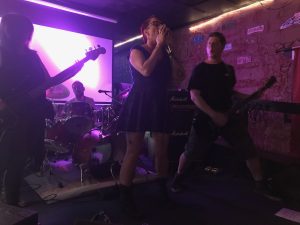 For this record review, my dear readers, you are going to have to go with me on a sentimental journey. I know that sentimental is probably not a word that you'd put with a band called Trash Room, but stay with me here. Go back with me to a smelly armory in Kings Mountain in 1993 where I saw a band called one3four. That is where I first saw Mike Beeson in a band that was exalted by many underground punks in North and South Carolina. Mike has come a long way since those college band days and had many other excellent bands to show for it, like From the Gun and Reverser, but this is a return to the first band he played in with his bass-playing-wife, Angela. See how this is getting sweet? I think it's probably also one of my favorite bands made entirely up of people that I loved before the band ever happened.
But, before you go thinking this is some kind of syrupy sweet pap, throw on the first track of Whiskey and Bad Decisions, "Words Like Daggers", and give in to its hard-driving take no prisoners grind and powerful lyrics. Singer Amber Comber has had about enough of you and she doesn't mind screaming so. Amber, the Beesons, and drummer Travis Overcash round out a sound of full-on assault on the eight track LP recorded with Brandon Hamby at Dead Peasant Studios in Elkin, NC.
Angela's raw bass opening of "Ether" and Amber's repetitive "don't you wanna go down with me?" makes me want to start up some kind of Riot Grrl reunion. Of course, "Fold Your Hands" sounds like the "be a good girl advice" many of us have heard our whole lives and Mike's guitar pairing with Amber's vocals is nothing short of fantastic. The big shine time for Travis is on "Silence Equals Defeat", which he tells me is his fave on the record and "This is Your Warning". I can just see the sweat flying around that drum kit now. Of course, I also really dig Amber's massive scream on "Silence" and I think this will probably be the big hit of the record due to its timely lyrics.
This is one of those classic bands that formed out of good friends who had a few good bands and dozens of musician friends between them. Amber's first gig was Consumption Casualties and Travis and Mike teamed up in From the Gun. Travis also played in Red Letter Blue and Star Motor Company and the Beesons have been playing together for years (in the above aforementioned one3four and in Iron Lung).
I think the title cut is my favorite mainly for the awesome opening drums and guitar riff. It's the first song the four sat down in a room and joined in on together and it also has a classic line that I will forever love: "you taste like whiskey and bad decisions and I waited all day to lose my mind."
When I first heard about this band some months ago, I thought it was sweet that Mike and Angela were still playing together. (I'm back to the sentimental side of the story now.) Then I watched videos of their shows and heard this record and realized I was using the wrong word. Sure, friends and spouses making music together is charming, but this record is anything but cute. It's energetic, loud and ready to party making me want to get my tuchus out to a Trash Room live show in a hurry. Maybe even take my husband, too.
More from Entertainment & Reviews
---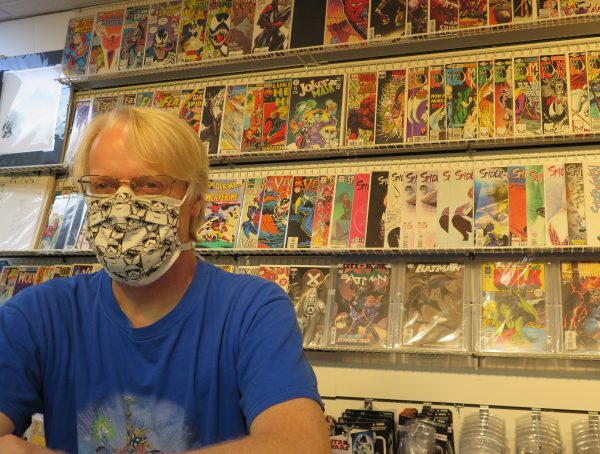 2.8K
Rebel Base Comics & Toys It has been decades since Troy Hasbrouck opened his first location of Rebel Base Comics …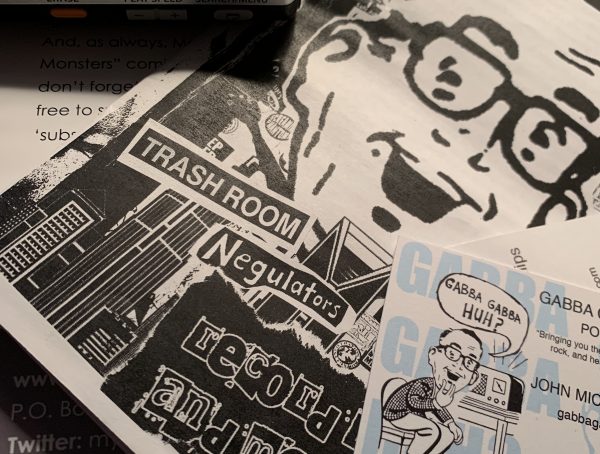 3.4K
Gabba Gabba Huh? podcast and zine Back in the day, before the internet, in order to get your news and entertainment, you …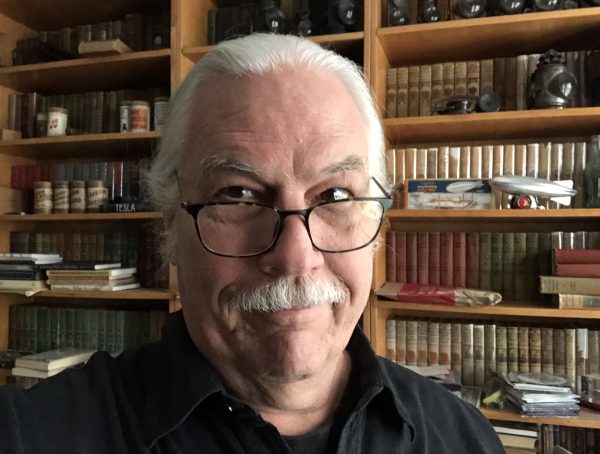 2.7K
Dark Lantern Tales Mark Williams from: Ellen Gurley As a kid, Mark Williams' parents were professional artists, with his father working on national, …